Celebrate the Comedy Bang! Bang! podcast's 4th anniversary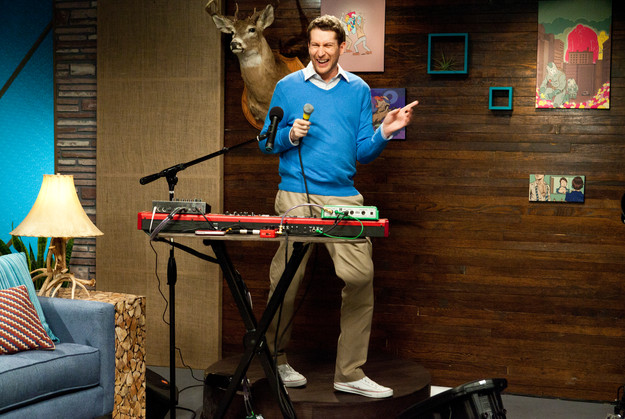 Posted by Melissa Locker on
As you might be able to guess since we host the "Comedy Bang! Bang!" television show, we are big fans of Scott Aukerman's podcast, which is helpfully also named "Comedy Bang! Bang!" Due to the fact that the Comedy Bang! Bang! podcasat is far more portable than carrying Scott around, we've taken CBB with us on vacation, to the gym, and, yes, to the bathroom. We are thrilled that they are celebrating the Four Year Anniversary of Comedy Bang Bang: The Podcast! To help mark the occasion, acclaimed director David Wain returns with co-host Traci Rearden to experience the high capacity of Comedy Bang! Bang!'s open door policy. The anniversary show also features Marissa Wompler, Mike the Janitor and Jason Mantzoukas along with a surprise visit from some record executives with an interesting proposition for Scott. Have you subscribed to the podcast already?
Listen now and be sure to yell Happy Anniversary a lot, especially if you are listening in the bathroom:
Want the latest news from Comedy Bang! Bang!? Like them on Facebook and follow them on Twitter@comedybangbang and use the hashtag #cbbtv.
Comedy Bang! Bang! returns to IFC this summer