Welcome to The Automat: Comedy Bang! Bang!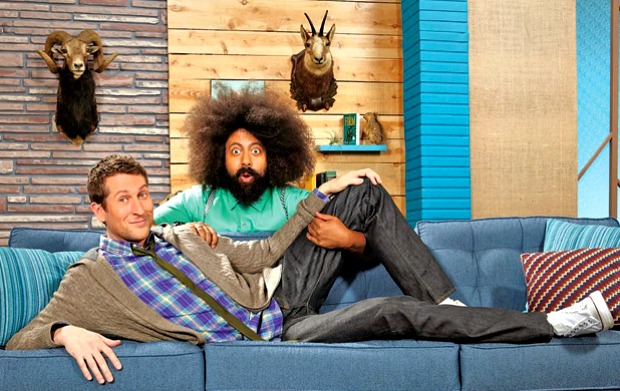 Posted by Melissa Locker on
Have you been missing Comedy Bang! Bang!? Have you enrolled yourself in a twelve-step program to cope with your Scott Aukerman withdrawals? Have the lack of visits from Seth Rogen, David Cross, Elizabeth Banks, Paul Rudd, Adam Scott or Tenacious D filled you a sense of doom, gloom, and the overwhelming feeling that it's all going to end soon? Has the lack of new songs by Reggie Watts made you lose the pep in your step? Well quit whining, moping, wailing and rending your clothes because we have a solution. There's no need to wear sackcloth and ashes, all you have to do is wake up early. Every weekday from 5 a.m ET onwards, it's The Automat, the magical hour of television where along with the Ben Stiller Show and Action, we're showing Comedy Bang! Bang! Check the schedule for times so you can be sure to catch re-airings of all your favorite episodes be it Ed Helms, Jon Hamm, or Weird Al Yankovic, if it was on Comedy Bang! Bang! we'll be showing it on The Automat. You're welcome.
Watch this clip where Scott Aukerman gets advice from Bob Odenkirk, Patton Oswalt, and Andy Samberg and be sure to tune into Comedy Bang! Bang! weekday mornings.
Want the latest news from IFC? Like us on Facebook and follow us on Twitter @ifctv.
Comedy Bang! Bang! airs on IFC as part of The Automat starting weekdays at 5 a.m. ET