Cooking with David Cross on Comedy Bang! Bang!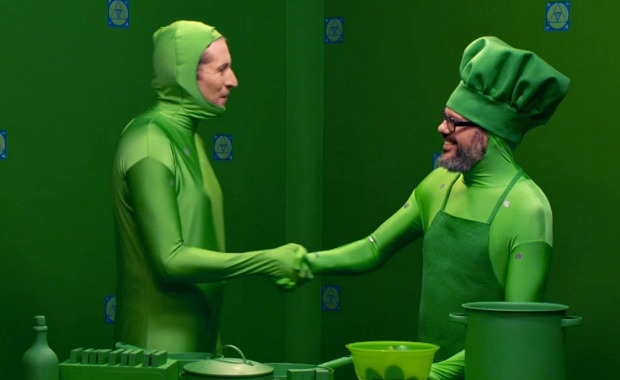 Posted by Melissa Locker on
David Cross is an amazing chef. However he doesn't play one on Arrested Development (whose new season started filming a few days ago) or Mr. Show or even the Increasingly Poor Decisions of Todd Margaret. Nope, he only plays one on this Friday's Comedy Bang! Bang!. On this week's episode, David Cross shows Scott Aukerman and Reggie Watts how to make his world famous spicy paella.
Watch the clip below and go behind-the-facade of CGI to see how Comedy Bang! Bang! is really made. Then be sure to tune in on Friday at 10/9c when "Weird Al" Yankovic also joins Scott and Reggie to discuss how hard it is for "Weird Al" to not eat shrimp (he's a vegan!), his love of parodying pop music and the ending of "The Sixth Sense." Plus there's a special guest appearances by Tenacious D (Jack Black & Kyle Gass) and Jon Heder (Napoleon Dynamite)!
video player loading
.
.
.
Want the latest news from Comedy Bang! Bang!? Like them on Facebook and follow them on Twitter@comedybangbang and use the hashtag #cbbtv.
Comedy Bang! Bang! airs on IFC on Fridays at 10/9c