Scott Aukerman lectures Michael Cera on the dangers of coffee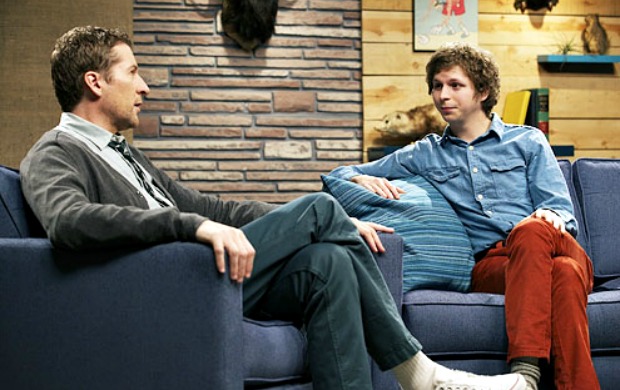 Posted by Melissa Locker on
There are a lot of things in this life that are bad for you. Heroin, bad television, movie theater nachos (we're guessing) and, apparently, coffee. While the good people of Portlandia would strongly disagree with that statement and then head to Coffee Land for a double cappuccino. However when Arrested Development and "Superbad" star Michael Cera stopped by the set of Comedy Bang! Bang! for a chat with Scott Aukerman and Reggie Watts, Scott showed him the dark side of everyone's favorite breakfast drink. Scott's argument is pretty compelling, but it would take a lot more than a trip to hell to put us off coffee.
Watch this clip and be sure to tune in to Comedy Bang! Bang! on Friday at 10/9c:
video player loading
.
.
.
Want the latest news from Comedy Bang! Bang!? Like them on Facebook and follow them on Twitter@comedybangbang and use the hashtag #cbbtv.
Comedy Bang! Bang! airs on IFC on Fridays at 10/9c