Paul Rudd sings a special song with Reggie Watts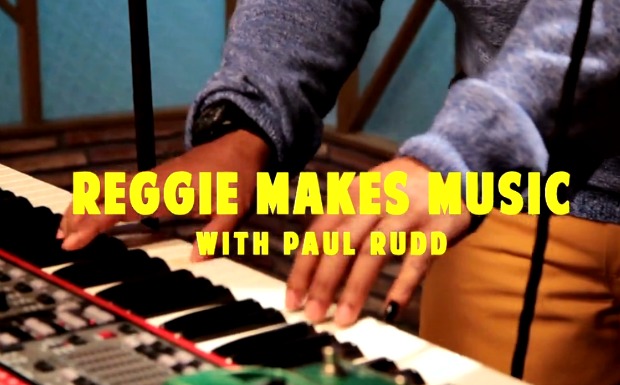 Posted by Melissa Locker on
Who knew Paul Rudd could sing? When we heard that the star of "Knocked Up," "Anchorman: The Legend of Ron Burgundy," "The 40-Year Old Virgin," Reno 911! and recently Parks and Recreation was stopping by Scott Aukerman's set, we had no idea that Reggie Watts was going to entrap him into singing. But we sure are glad he did! How else would we know that Rudd's got rhythm AND blues? That he can carry a tune like he's a bucket and it's water? That he can sing a soulful song about the ladies and not make Reggie's knees buckle even a little? Paul Rudd really can do anything, which is why we can't wait to see what trouble he gets into when Comedy Bang! Bang! airs on Friday at 10/9c. Need more reasons to watch Paul Rudd on Comedy Bang! Bang!? We have five good reasons right here.
Watch Paul Rudd and Reggie Watts make beautiful music together and see if your little heart doesn't melt just looking into those puppy dog eyes and listening to that sweet sweet sound. Don't tell us it's just us, because then we will know you are a liar:
video player loading
.
.
.
Want the latest news from Comedy Bang! Bang!? Like them on Facebook and follow them on Twitter@comedybangbang and use the hashtag #cbbtv.
Comedy Bang! Bang! airs on IFC on Fridays at 10/9c