Watch Paul Rudd vs. The Reference Referee on Comedy Bang! Bang!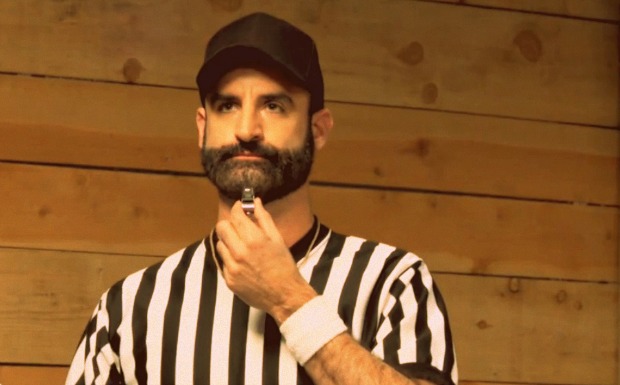 Posted by Melissa Locker on
Paul Rudd knows a thing or two about literature. So when the star of "I Love You, Man" "Knocked Up," "Anchorman: The Legend of Ron Burgundy," and Reno 911! joined Scott Aukerman on Comedy Bang! Bang! he kept the Reference Referee busy as they discussed the theater, pop culture and their love of mime. What's a Reference Referee? The guy wearing all black-and-white at the party. No, not the zebra or the always over-dressed penguin or even the weird dude wearing a newspaper on his head. No the Reference Referee always wears black and white stripes and his favorite accessory is a whistle that he blows really loudly whenever anyone makes a cultural reference. He announces the origin of the reference and then makes a call. He's very helpful and we're sure everyone will be inviting him to their conference calls, hullabaloos, and pow wows very soon.
Watch Paul Rudd and Scott Aukerman face off against the Reference Refereee in this clip from Friday's episode of Comedy Bang! Bang! Be sure to tune in too see Scott out Paul Rudd as a mime lover:
video player loading
.
.
.
Want the latest news from Comedy Bang! Bang!? Like them on Facebook and follow them on Twitter@comedybangbang and use the hashtag #cbbtv.
Comedy Bang! Bang! airs on IFC on Fridays at 10/9c