Five reasons to watch Paul Rudd on Comedy Bang! Bang! on Friday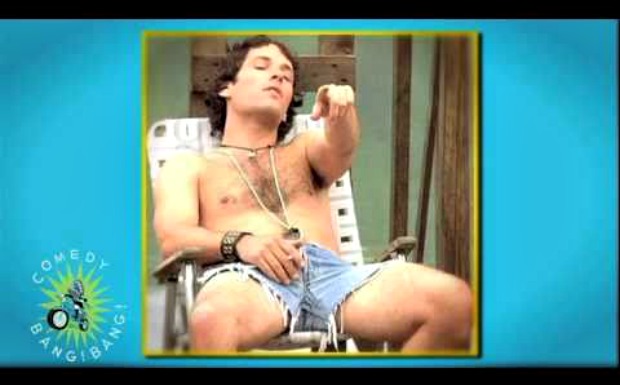 Posted by Melissa Locker on
Paul Rudd is coming to Comedy Bang! Bang! on Friday. The star of "Knocked Up," "Anchorman: The Legend of Ron Burgundy," "The 40-Year Old Virgin," "Reno 911!," is stopping by Scott Aukerman's set fresh off his guest starring sting on Parks and Recreation. We're not going to say what happens during Scott and Paul's magical time together, but we will say that during their chat they discover they both have a love of mime. That is the start of a beautiful friendship. The mimes and that picture of a shirtless Paul Rudd up there should be enough to convince any sane person to watch, but if you need more than that, here are five really good reasons to watch Paul Rudd on Comedy Bang! Bang! on Friday at 10/9c:
1. You never know when he's going to start acting out scenes from "Clueless"
2. Did we mention he was Andy in "Wet Hot American Summer"?
3. They might rap
4. He's green!
5. He knows Ron Burgundy
Want the latest news from Comedy Bang! Bang!? Like them on Facebook and follow them on Twitter@comedybangbang and use the hashtag #cbbtv.
Comedy Bang! Bang! airs on IFC on Fridays at 10/9c