Is there anything that Elizabeth Banks can't do? She starred in (and survived!) "The Hunger Games." She made a porn film with Seth Rogen in "Zach and Miri Make A Porno." She escaped from North Korean leader Kim Jong Il's clutches on "30 Rock" only to scorn marriage to Alec Baldwin at the renewal altar. She was in "Spiderman" and "The 40 Year Old Virgin" and even "Seabiscuit." Now after all those feats and accomplishments she's doing something really amazing: She's singing with Reggie Watts.
Yeah, our little web series, Reggie Makes Music, where the super special guest stars from Comedy Bang! Bang! stop, drop some beats, and rock and roll to the tunes set down by legendary (in our minds anyway) one-man band Reggie Watts, just keeps getting sweeter. Now Elizabeth Banks is joining the ranks of Jon Hamm, Zach Galifianakis, and Paul Rudd in advance of her sure-to-be-awesome appearance on Comedy Bang! Bang! on Friday.
Watch Elizabeth sing her heart out with Reggie and be sure to tune into Comedy Bang! Bang! on Friday at 10/9c when she sits down with Scott Aukerman to share her biggest secrets: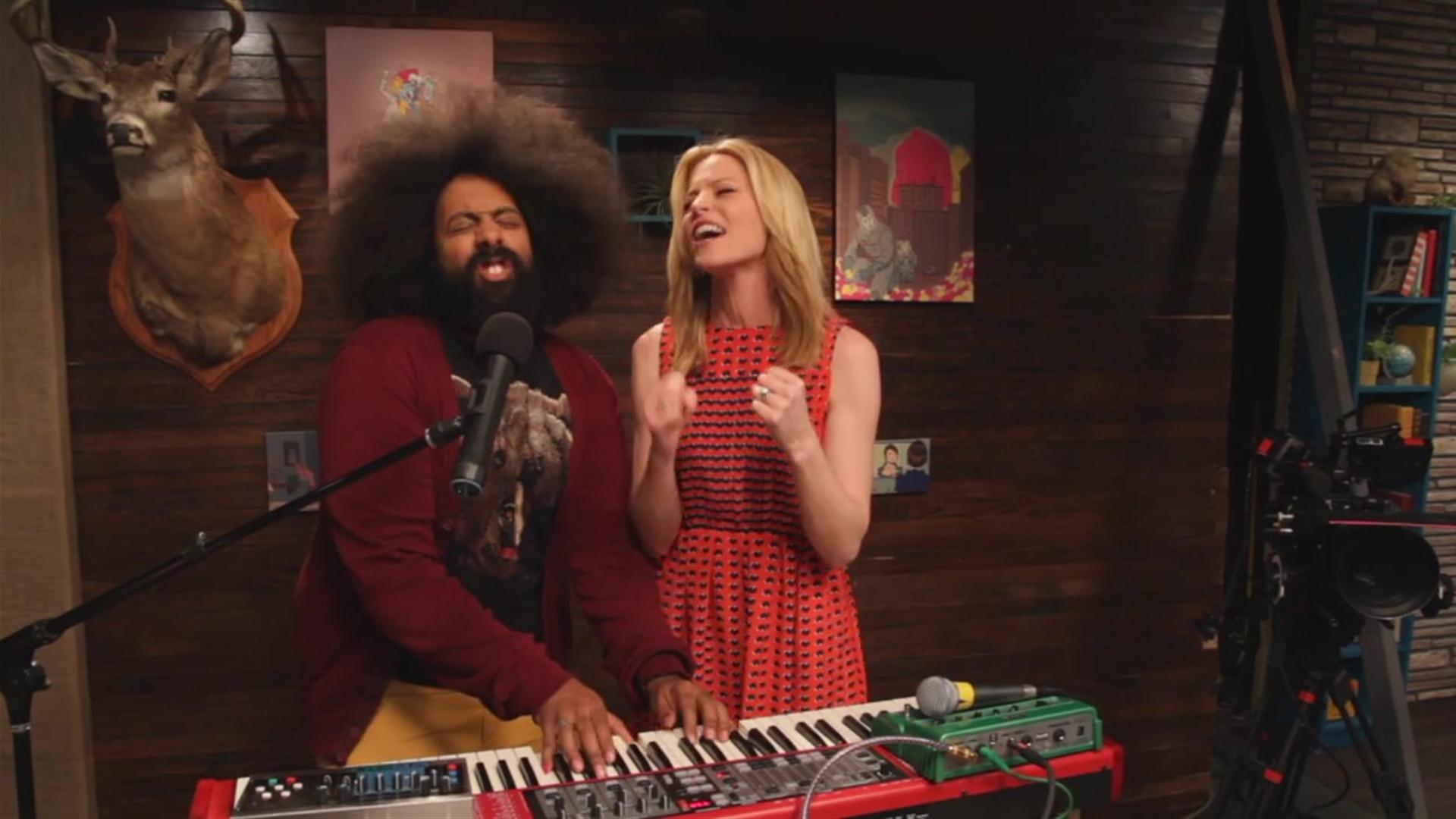 video player loading
.
.
.
Want the latest news from Comedy Bang! Bang!? Like them on Facebook and follow them on Twitter@comedybangbang and use the hashtag #cbbtv.
Comedy Bang! Bang! airs on IFC on Fridays at 10/9c