Check out Reggie Watts in LCD Soundsystem's new movie "Shut Up and Play the Hits"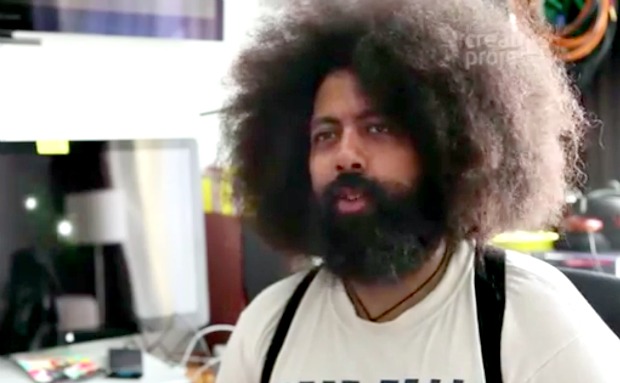 Posted by Melissa Locker on
LCD Soundsystem was one of our favorite bands. Now Lance Bangs' film documenting their final days is rapidly becoming one of our favorite movies. The film "Shut Up and Play the Hits" captures LCD Soundsystem's preparations for their now famous set of last shows at Madison Square Garden.
Director Lance Bangs, who has been following the band forever (and who you may recognize because he also directed "Inside Portlandia") brought together stories of the band and their fans in a series of four videos. The first video, "LCD + NYC," pays tribute to the relationship between New York City and the band, which produces more than a few heartstring-tugging moments, but what we're most excited about is that the documentary features interviews with comedians such as Comedy Bang! Bang!'s Reggie Watts, Nick Kroll and Jason Woliner.
The second episode, "The Hits," is devoted to LCD Soundsystem's toe-tapping songs that filled dance floors around the globe. Once again the video features interviews with Nick Kroll, Aziz Ansari, and our man, Reggie Watts. Stay tuned for parts three and four from The Creator's Project, which will be released in the days leading up to the film's release on July 18th.
Watch part one, LCD Soundsystem and NYC, here:
Watch part two, The Hits, here:
Want the latest news from Comedy Bang! Bang!? Like them on Facebook and follow them on Twitter@comedybangbang and use the hashtag #cbbtv.
Comedy Bang! Bang! airs on IFC on Fridays at 10/9c