Watch: Scott Aukerman and Reggie Watts discover the dark side of naps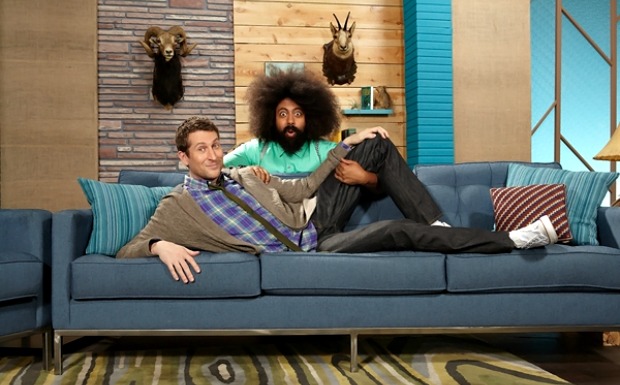 Posted by Melissa Locker on
On an old episode of Seinfeld, George Costanza revolutionized the world of workplace napping by drawing the blinds and curling up under his desk. It was an eye-opening moment for millions of viewers across America who had never realized that one could be wildly lazy while also putting in a full day of work at the office. After Costanza's life-altering maneuvers, people around the globe began to snooze on the job. Not while driving forklifts or anything but behind crates, on the can, wherever it made the most sense to catch a few Zzzzs while the boss was otherwise occupied. Not that we would ever do this at IFC HQ mind you. No, no we are all diligently working on our computers all the time to bring you the best comedies and moves around. Besides we've seen this clip from Comedy Bang! Bang! and now we know the dark side of napping in the workplace. Watch Scott and Reggie discover the perils of snoozing on the job in this new clip from Comedy Bang! Bang! and be sure to tune in on Friday at 10/9c:
video player loading
.
.
.
Want the latest news from Comedy Bang! Bang!? Like them on Facebook and follow them on Twitter@comedybangbang and use the hashtag #cbbtv.
Comedy Bang! Bang! airs on IFC on Fridays at 10/9c