Watch Reggie Watts in Hot Chip's "I Feel Better" video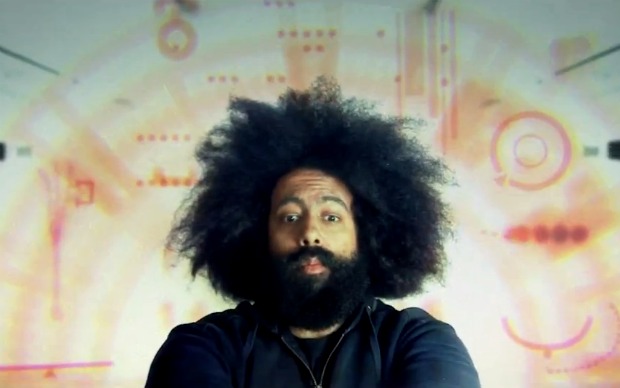 Posted by Melissa Locker on
Reggie Watts is a busy man. When he's not manning the synthesizers on the set of Comedy Bang! Bang!, he's covering Van Halen, spending time in heaven, or singing about pie. Is that packed schedule enough for Reggie Watts? Nope, somehow in that packed agenda Reggie found time to star in a video for Hot Chip.
The Brit electro dance group commisioned British comedian and actor Peter Serafinowicz to direct the video for their song "Night & Day." (You may recognize Serafinowicz from his roles in "Shaun of the Dead" and, of course, "The Increasingly Poor Decisions of Todd Margaret.") The director conscripted Reggie and Lara Stone to star as pilots of two spaceships. Reggie gets a group of monks as his support staff, while Lara Stone has a circle of women rooting for her. A sinister looking Terence Stamp presides over all the space disco party.
Watch the Hot Chip video and then tune in to Comedy Bang! Bang! on Friday at 10/9c to see Reggie at his day job:
Want the latest news from IFC? Like us on Facebook and follow us on @IFCtv. You can also follow @comedybangbang on Twitter and use the hashtag #cbbtv.
Comedy Bang! Bang! premieres on IFC on Friday at 10/9c