Fans of good television know all about Andy Daly. Fans of bad television, welcome, we are here to help you turn over a new leaf. The actor, comedian and writer is probably best known for playing Principal Terrence Cutler on Eastbound & Down, his part on Mad TV and for his roles on shows like The Life and Times of Tim and Delocated. Comedy nerds (one of us! one of us!) know him from his turns with the Upright Citizens Brigade and Amy Poehler's long-form improv comedy troupe The Swarm, and, of course, on Scott Aukerman's Comedy Death Ray weekly comedy show. His Jerry O'Hearn character is the stuff of stand-up legend and you can (and should) listen to his performance that was recorded at the UCB theater in LA during the Comedy Death Ray fourth anniversary show. (You can listen to it here.)
Now Comedy Bang! Bang! fans are getting to know Daly, too, because they are a smart and oh-so-attractive group of people. Be part of the in-crowd and watch Andy Daly carry a tune in this latest installment of Reggie Makes Music. Then be sure to tune in to Comedy Bang! Bang! on Friday at 10/9c: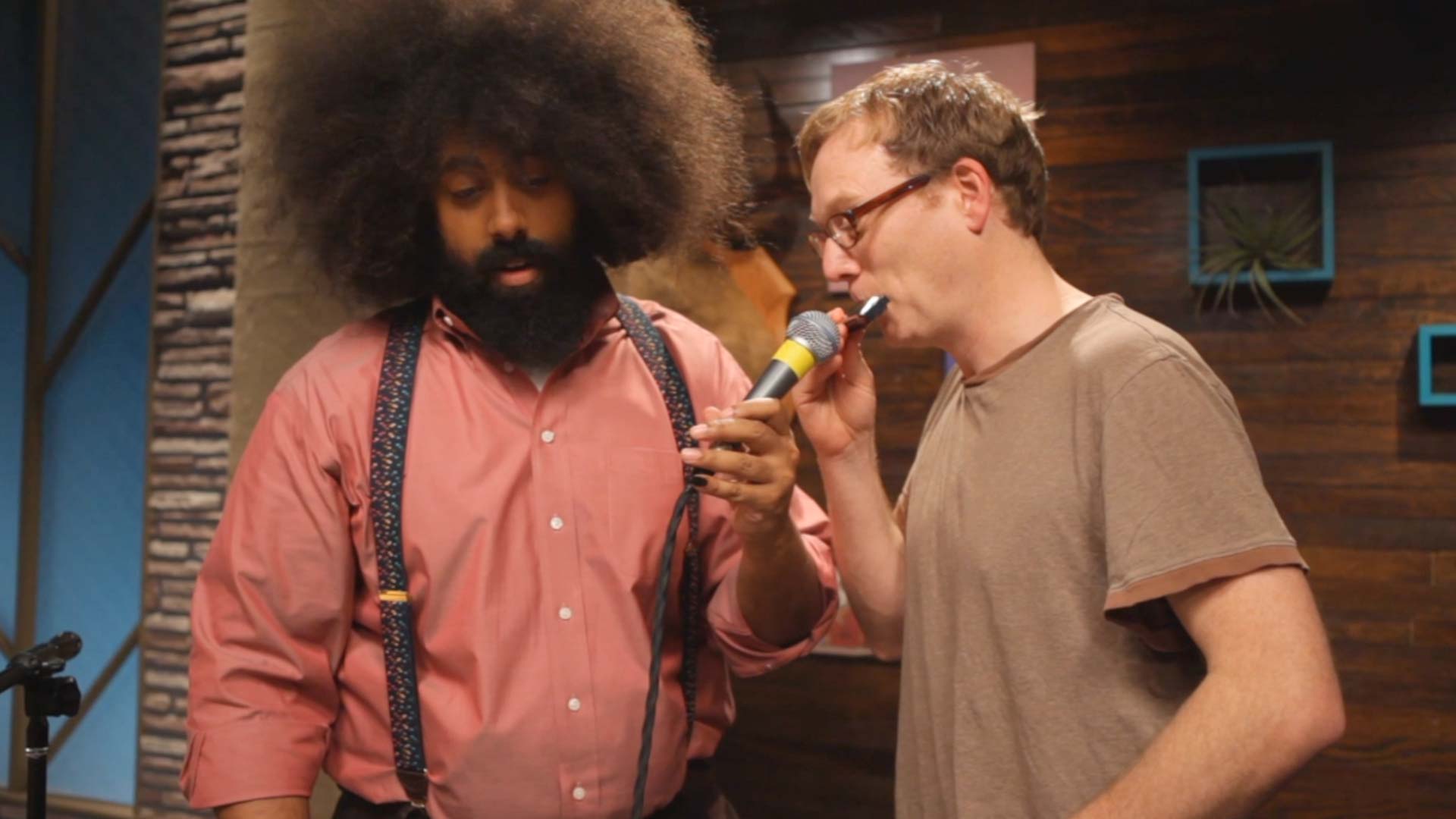 video player loading
.
.
.
Want the latest news from Comedy Bang! Bang!? Like them on Facebook and follow them on Twitter@comedybangbang and use the hashtag #cbbtv.
Comedy Bang! Bang! airs on IFC on Fridays at 10/9c