Arrested Development's Michael Cera on Comedy Bang! Bang! is Ceradipity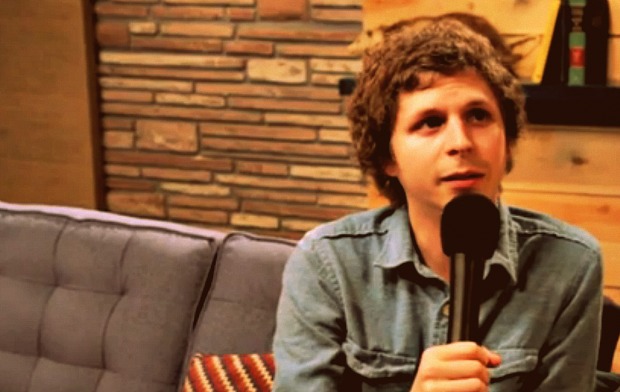 Posted by Melissa Locker on
Comedy Bang! Bang!, Bunk and, of course, Portlandia all have a lot of extra special guests stopping by their shows. Whether it's Jon Hamm or Eddie Vedder or Andy Samberg or Kristen Wiig or Amy Poehler visiting the show, we like to make them feel right at home. That's why this week before Comedy Bang! Bang! airs at 10/9c, we are rolling out the welcome mat for Michael Cera. But we're not just dusting off an astroturf patch with "Welcome" spelled out in plastic daisies, because while that is a lovely gesture grandma, we are a television network and can do better. Much better.
Before Comedy Bang! Bang! airs, we are showing back-to-back episodes of Arrested Development starring none other than Michael Cera. Starting at 6 p.m. ET on Friday it's a Michael Cera-thon culminating in his guest spot on Scott Aukerman's couch on Comedy Bang! Bang! Do we know how to treat a guest or what?
Until then, listen to Reggie Watts and Michael Cera sing about friendship and pie and watch this clip:
video player loading
.
.
.
Want the latest news from Comedy Bang! Bang!? Like them on Facebook and follow them on Twitter@comedybangbang and use the hashtag #cbbtv.
Comedy Bang! Bang! airs on IFC on Fridays at 10/9c