Comedy Bang! Bang! on touching guests' butts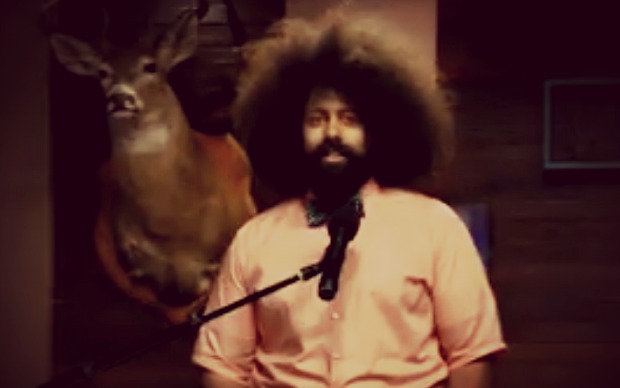 Posted by Melissa Locker on
As we ramp up for Comedy Bang! Bang!'s premiere on Friday at 10/9c, we've talked a lot about the host Scott Aukerman and the one-man band Reggie Watts. However we've rudely overlooked one key member of the Comedy Bang! Bang! team: The couch. Now Sir Couchley has the blues and it's all our fault. Luckily Scott is there to talk to the couch down off his ledge and find out the root of his woes. The problem? Too many butts. Also too many farts, but lets just focus on the butts lest we appear uncouth.
Watch this clip and never look at Reggie (or couches) in quite the same way.
video player loading
.
.
.
Want the latest news from IFC? Like us on Facebook and follow us on @IFCtv. You can also follow @comedybangbang on Twitter and use the hashtag #cbbtv.
"Comedy Bang! Bang!" premieres on IFC on Fridays at 10/9c; followed by "Bunk" at 10:30.