The Brockmire Premiere Is All Truth
Watch The First Episode of Brockmire Right Now for Free
Posted by Ben Cochran on
GIFS via Giphy
At long last, the Brockmire pre-premiere has arrived. Which means you can watch it right now—on IFC.com, at Funny Or Die, on IFC's Apple TV and mobile apps, on Youtube, on Facebook, on the AMC apps, and right here. So grab some headphones and get watching.
No seriously, get headphones.
Because whether he's giving a play-by-play or ruminating on the world around him, Jim Brockmire calls it like he sees it. And how he sees it is very NSFW. His take on life is actually quite refreshing, even to the point of being profoundly sage. For proof just look at these pearls of unconventional wisdom from the premiere…
Brockmire On The Internet
"If I need porn I just buy a nudie mag, like my father and his father before him."

Brockmire On Sex-Ed
"Kids, a strap-on is a belt with d— on it that mommies use to f— daddies."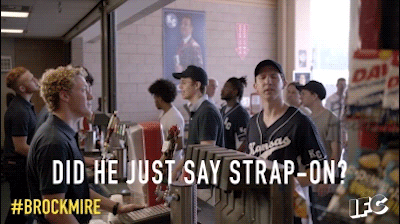 Brockmire On The Perfect High
"Somewhere between 10 cups of coffee and very low-grade cocaine."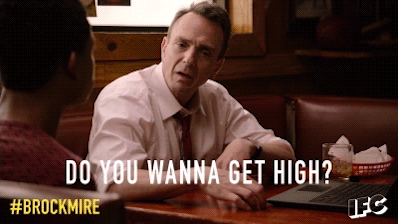 Brockmire On The Tardiness of Spring
"Old man winter's reaching his hand inside your coat to give that thing one more squeeze."

Brockmire On Keeping Perspective
"I thought I hit rock bottom in a handicap restroom in Bangkok where a Thai lady-boy snorted crank off my johnson while a sunburnt German watched us on the toilet"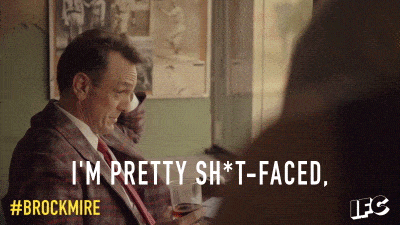 Brockmire On Humanity
"If you want to look directly into the gaping maw of oblivion, don't look up to the heavens. Just look in the mirror."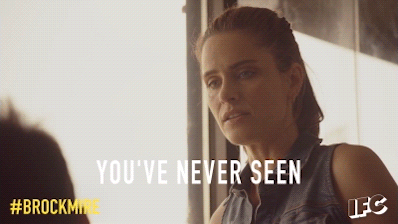 See these nuggets and more in the first episode of Brockmire, and see the whole season beginning April 5 at 10P on IFC.