Batman's 10 Most Dastardly Celebrity Guest Villains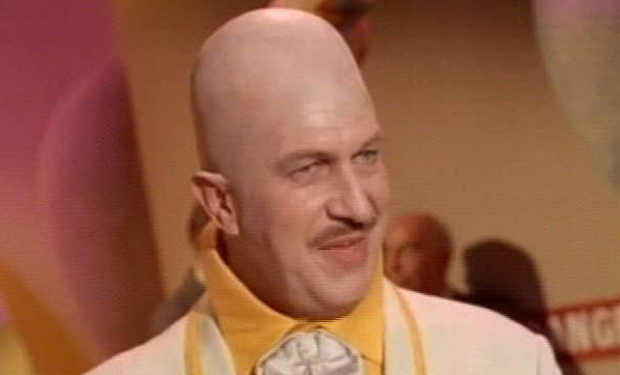 Posted by Nick Nadel on
The 1960s Batman TV series is famous for its colorful rogues gallery. Part of the fun was seeing which celebrity guest star would stop by each week to ensnare Batman and Robin in some nutty deathtrap. Grab your trusty Batarang and join us for a look at 10 of Batman's most dastardly celebrity guest villains.
Will the Dynamic Duo survive this perilous predicament? Read below to find out!
10. Liberace, The Great Chandell
Flamboyant piano great Liberace played this equally over-the-top crooner (and his evil twin) who tried to steal the Wayne family fortune by wooing poor trusting Aunt Harriet.
---
9. Milton Berle, Louie the Lilac
Uncle Milty himself starred as a gangster with a fondness for (you guessed it) purple flowers. Louie even goes so far as to create mind-controlling flowers. (The villains on Batman were pretty into mind control.)

---
8. Maurice Evans, The Puzzler
Any similarities between the Puzzler's puzzles and The Riddler's nefarious brain-teasers wasn't coincidental — The Puzzler appeared in an episode originally intend to be a Riddler caper while Frank Gorshin was on strike over salary negotiations.
---
7. Ethel Merman, Lola Lasagne
Merman brought her Broadway belt to the part of Penguin's brassy partner in crime, Senora Lola Lasagne. Like her childhood pal Penguin, she's a fan of parasols and convoluted schemes involving horse races.
---
6. Tallulah Bankhead, Black Widow
Not to be confused with the far more popular Marvel Comics character, Black Widow was a vixen who (like a lot of Batman villainesses) could bend men to her will. In case you're wondering — yes, she tried to feed Batman and Robin to her pet man-eating spiders.