Top 10 Moments of Festival Supreme 2014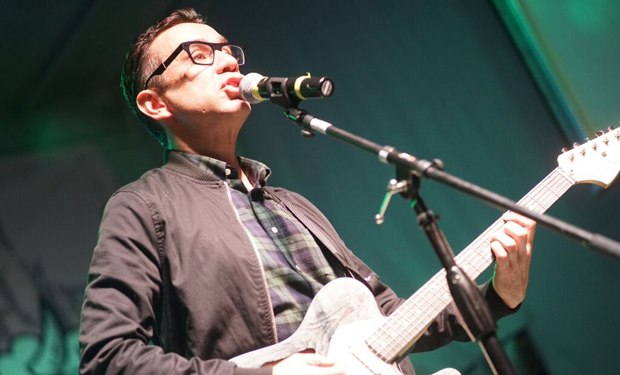 Posted by FIX Staff on
Summer may just be getting started, but we're already looking forward to fall. Why, you ask? Because Tenacious D's Festival Supreme returns to Shrine Expo Halls & Grounds on Sat, Oct 10. Before nabbing tickets to what LA Weekly calls the "Coachella of comedy," let's take a look at the best moments from last year.
10. Bridget Everett Gets Touchy
The alt-cabaret performer is best known for her hilariously provocative storytelling and wildly sexual on-stage antics — both of which were on full display during this late afternoon set, and we do mean "full display." Everett danced, sang, flashed the audience and at one point gave a male fan an experience he won't soon forget: some good, ol' fashioned motor-boating! A perfect way to start the day in anyone's book, right?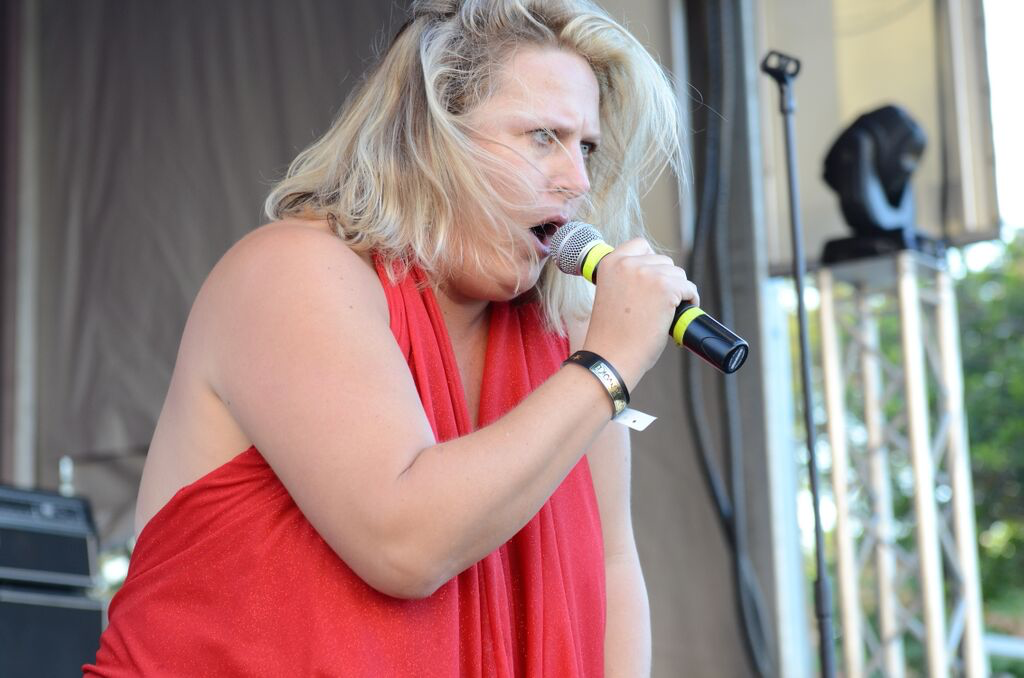 Photo via Goldenvoice
---
9. Cheech & Chong Light It Up
The notorious stoner comedians returned to original form, dedicating their set to the legalization of marijuana and playing through their classic bits (Cheech suggests to Chong right before lighting a fictional doobie, "C'mon man, let's get Chinese eyes").


Photo via Goldenvoice
---
8. The Aquabats' Super Show
The Aquabats straight up crushed it. The beloved ska-punk band of crime-fighting heroes threw beach balls into the crowd, brought on DJ Lance Rock – who had opened the main stage (the "Franken Stage") to start the day – and really amped things up by setting a fire extinguisher off on a giant inflatable alien and dinosaur. [Please note: no aliens or dinosaurs were harmed during this killer performance]


Photo via Goldenvoice
---
7. Comedy Bang! Bang! starring Scott Aukerman & Pals
IFC funnyman Scott Aukerman brought a live rendition of his Comedy Bang! Bang! podcast to Festival Supreme and surprised a packed Shrine Auditorium with special guests Zach Galifianakis, Adam Scott & Lauren Lapkus. The banter that ensued (Galifiankis at one point mentioned he was there as his new persona, spelled Z-A-Q-U-E) was a "supreme" highlight.


Photo via Goldenvoice


Photo via Goldenvoice
---
6. The Return of Fred Armisen
In 2013, Fred Armisen took the Festival Supreme stage as his veteran punk character Ian Rubbish. Armisen returned in 2014, this time as himself. He began his set with some awkward fist-pumping to "Blue Moon" by The Marcels before a rather earnest and so-unfunny-that-it's-funny cover of "Life Goes On" by The Damned.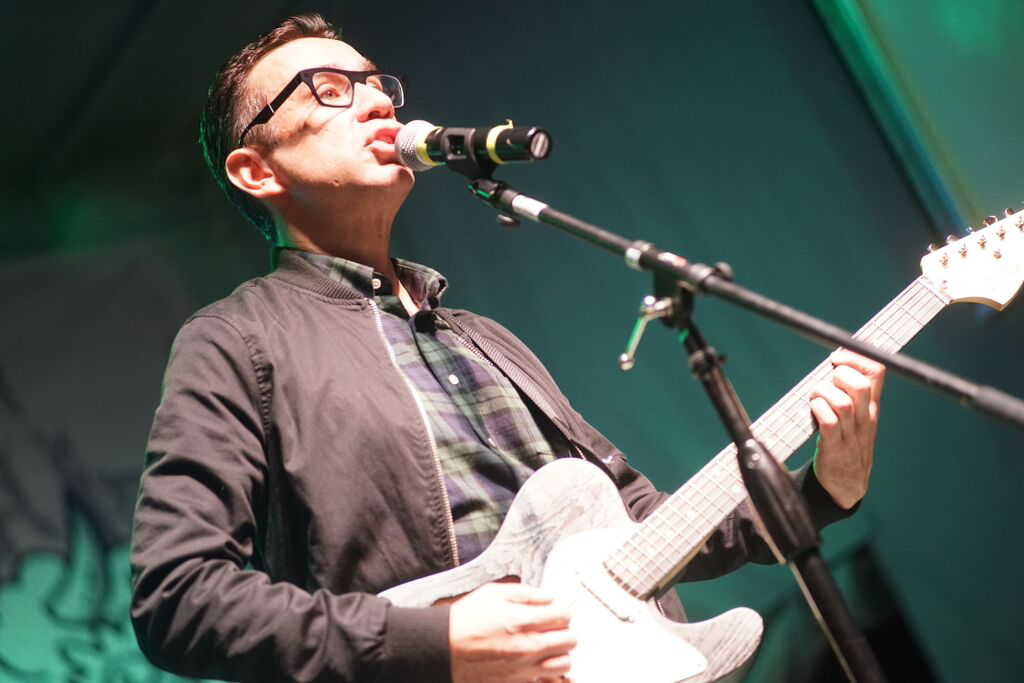 Photo via Goldenvoice
---
5. Tenacious D Welcome Special Guest Weird Al
The D gave its Festival Supreme crowd a short but power-packed old-school acoustic performance. Dressed as devil and angel, the duo delivered favorites such as "Tribute" and "Fuck Her Gently" before calling up special guest Weird Al Yankovic for the closer. The crowd screamed for more, to which Jack Black humorously shot back: "You know how long the Beatles played at Shea Stadium? 25 minutes!"


Photo via Goldenvoice
---
4. Circus of Death & Costumes Galore!
The spirit of Halloween was alive and well at the second installment of Festival Supreme. Not only did countless fans dress up, but the one-day fest hosted a new attraction called the "Circus of Death" – a dark and humorous attraction of art and sound helmed by Steven Hull. The spooky extravaganza featured a hand-made merry-go-round, creepy puppet shows and a miniature train ride.


Photo via Goldenvoice

Photo via Goldenvoice
---
3. The Wizarding Word of Workaholics
One might assume Workaholics would do a sketch routine or somehow bring fans a live version of its TV show. Instead, the dudes turned back the clocks and performed a hip-hop laden set, blasting through older YouTube hits like "Wizards Never Die". Oh, and they were in full wizard garb.


Photo via Goldenvoice
---
2. Dethklok Metalocalypse Brings the Metal
Dethklok closed the evening with a bang, playing through hyper-speed riffs while accompanied by in-time background animations of the band's virtual counterpart. All in all, it made for a pretty stunning audio-visual experience, and capped the night in epic fashion.


Photo via Goldenvoice
---
1. The State's 20-Year Reunion
The full ensemble behind MTV's popular sketch comedy series "The State" reunited for a twenty-year reunion performance and it was every bit as awesome as it sounds! Highlight: David Wain, Ken Marino & Kevin Allison cozied up behind a keyboard singing "The Jew, The Italian & The Red Head Gay" before all eight other members (including Michael Ian Black, Michael Showalter and Joe Lo Truglio) burst onto the stage, culminating in a full-on musical frenzy.


Photo via Goldenvoice