5 Things You Didn't Know About the Classic Documentary Grey Gardens
August 19, 2015
The Maysles Brothers are some of the most influential documentarians to ever step behind the camera. So it's no wonder that their iconic 1975 documentary (which inspired a Broadway musical and a HBO film), is one of the films that Bill Hader, Fred Armisen and Seth Meyers chose to pay tribute to on their new IFC series Documentary Now!.
The Maysles' approach to their subjects was unconventional when they began making films in the 1960s, choosing to let the action play out naturally as opposed to coming into a project with a pre­set narrative in mind. Nowhere is this more apparent than in Grey Gardens, where the brothers put a camera into the lives of the two Edith Beales, a pair of reclusive women related to former First Lady Jacqueline Kennedy Onassis who lived together in a decaying manse in East Hampton. Surrounded by scions of wealth and power, the Beales spiraled into a bizarre insular existence that's fascinating to observe. Even if you've watched the flick as many times as we have, there's still plenty to discover in Grey Gardens. Here are five fascinating facts that may be new to you.
1. The Beales were not the original subject of the movie.
https://youtu.be/AI62e0fRieo
Albert and David Maysles didn't set out to document Grey Gardens. The duo were actually in the pre-­production stages of a movie about Jackie O and her sister Lee Radziwill and their childhood growing up in the Bouvier family. Radziwill gave the Maysles access to her whole family, but after they shot for two weeks, they realized that the Beales alone would be more than enough for a feature. Needless to say, Lee wasn't too happy about this decision. Because she'd footed the bill for the project, the film was hers. About an hour-and-a-half of footage of the Beales had been shot, which she confiscated and has never seen the light of day. A year later, the Maysles went back to Grey Gardens and pitched a new film to Big Edie and Little Edie, and the rest is film history.
---
2. Little Edie had a nightclub cabaret show after the movie.
[caption id="attachment_1000229242" align="aligncenter" width="620"]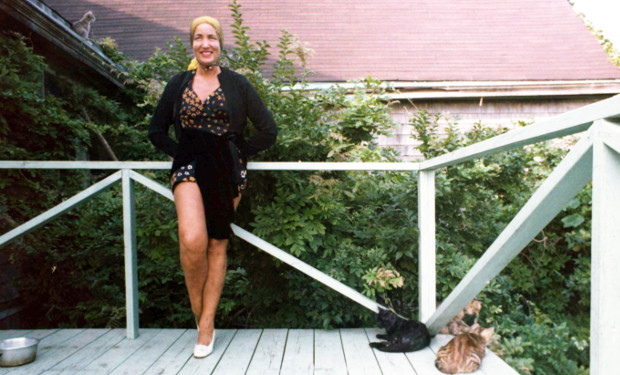 Everett Collection[/caption]
When Big Edie passed on in 1977, Little Edie's inheritance was quickly gobbled up by taxes and fees. Although she still received help from her wealthy family, it wasn't making ends meet. So she finally had the chance at age 60 to fulfill a lifelong dream and sing for her supper, being booked into a residency at Greenwich Village club Reno Sweeney. For eight nights, Edie danced and sang a variety of tunes (she of course did "Tea for Two" for the Grey Gardens fans), including two originals she had written. The performances were given an additional air of oddness due to Edie's eyepatch ­(she had cataract surgery just two weeks before her run started and was medically required to wear it) and the costume she claimed to have made from her late mother's wardrobe. After the shows, Little Edie went back to Grey Gardens and lived there for another two years before finally selling the famed property.
---
3. A man died in the kitchen.
[caption id="attachment_1000229240" align="aligncenter" width="620"]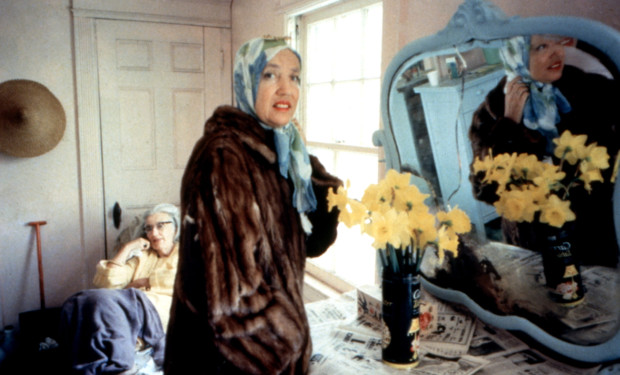 Everett Collection[/caption]
Both Beales talk extensively about ghosts during Grey Gardens, claiming that several unsettled spirits haunt the creaky old house. Big Edie's tales of a sea captain are probably nonsense, but at least one person did pass on to the other side in the house during the Beales' life there. Tom "Tex" Logan was one of many East Hampton locals hired by the Edies to take care of things around the house, working at Grey Gardens from 1955 to 1964. The Beales met him in Montauk where he was playing steel guitar at the Sea Spray Inn and drew him into their vortex of madness. Many people report that Logan had a thing for Big Edie and took the position to try and get closer to her. Logan wasn't the most reliable handyman, and would go on drinking binges and hitchhike out of town, showing up weeks or months later as the house fell into disrepair. The final time he vanished, he came back with a brutal case of pneumonia that ended his life in the kitchen of Grey Gardens.
---
4. The filmmakers had to wear flea collars.
[caption id="attachment_1000229281" align="aligncenter" width="620"]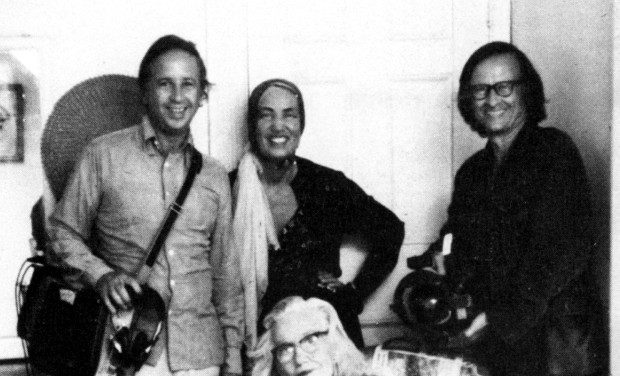 Everett Digital[/caption]
As seen in the film, Grey Gardens fell into disrepair over time. Big Edie refused to sell the mansion, which was subject to a number of health inspections and much media coverage. Besides the many stray cats that lived with the Beales, the property was overrun by raccoons, possums and fleas. (Little Edie even comments on the flea problem in the film.) Sally Quinn, who purchased the property in 1979 with her husband Ben Bradlee of the Washington Post, said, "you had to have flea collars on" to even enter the house. This proved true for the filmmakers and crew as well, who had to wear flea collars around their ankles while filming to avoid scratching themselves constantly during takes.
---
5. You can stay in Grey Gardens.
[caption id="attachment_1000229244" align="aligncenter" width="620"]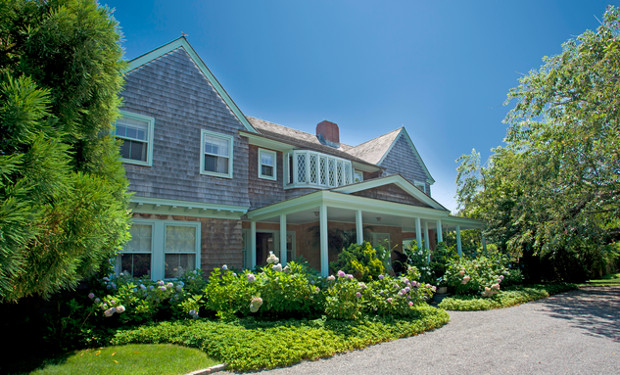 Corcoran Group[/caption]
Ben Bradlee and Sally Quinn put a great deal of work into Grey Gardens after purchasing it from Little Edie in 1979. When they first visited, Little Edie pitched the property by saying "All it needs is a little paint!" Obviously, the repairs turned out to be much more involved. Bradlee discovered dozens of dead cats on the premises, and many of the interior walls were rotten to the point of no return. The floor was completely ripped out and replaced and the kitchen was gutted and combined with another room. Amazingly, much of the original furniture in the attic was salvageable and restored. The Bradlees typically spent August of every year at Grey Gardens, as is Hamptons tradition, but after Ben died, Sally put the property up as a summer rental. If you've got a spare $250,000, you could spend a summer living like the Beales. Well, maybe without all the stray cats.