Know Your Nerd History
Revenge of the Nerds is on IFC.
Posted by Ben Cochran on
Photo Credit: Everett Collection, GIFs via Giphy
That we live in the heyday of nerds is no hot secret. Scientists are celebrities, musicians are robots and late night hosts can recite every word of the Silmarillion. It's too easy to think that it's always been this way. But the truth is we owe much to our nerd forebearers who toiled through the jock-filled '80s so that we might take over the world.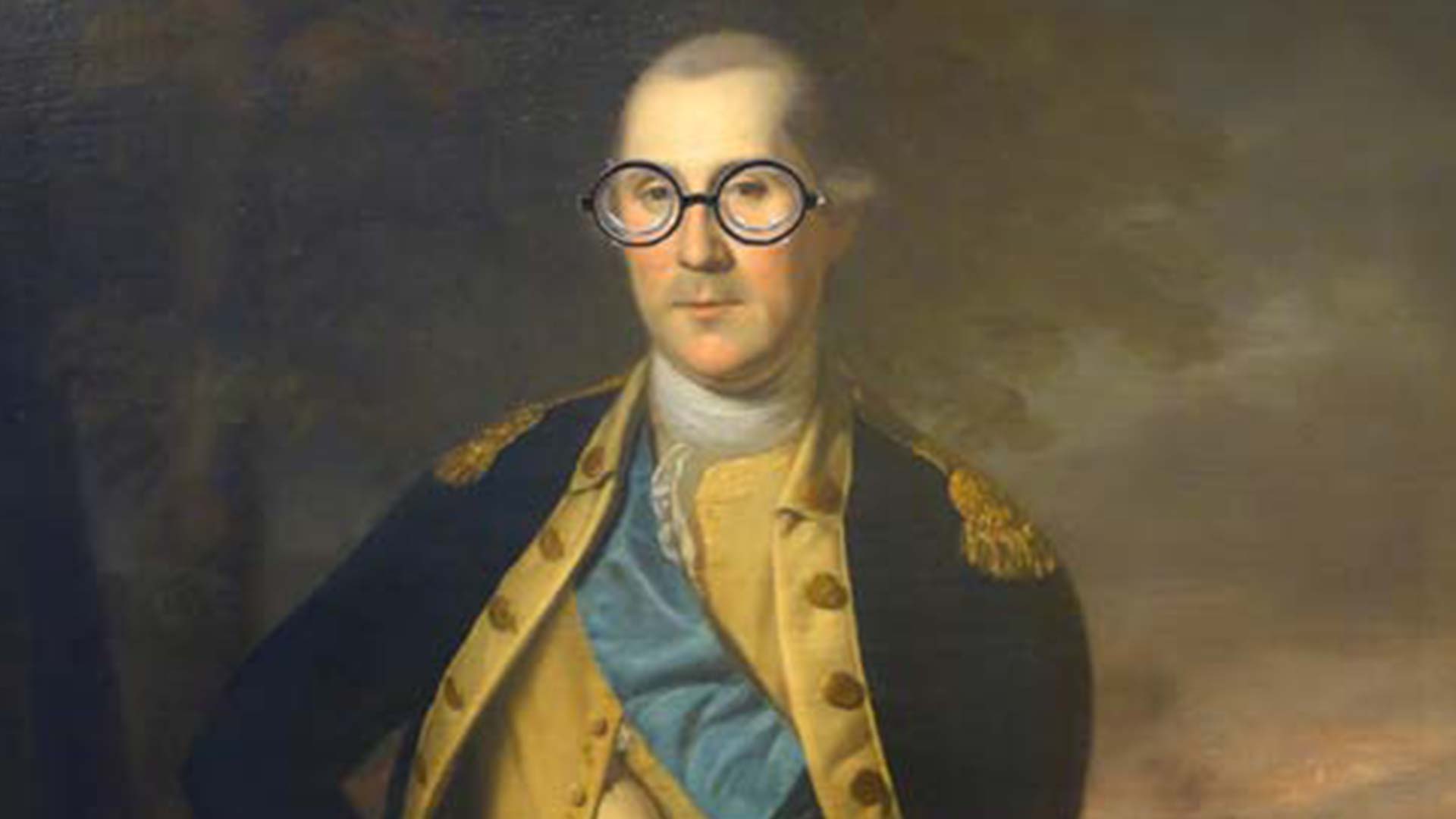 Our humble beginnings are perhaps best captured in iconic '80s romp Revenge of the Nerds. Like the founding fathers of our Country, the titular nerds rose above their circumstances to culturally pave the way for every Colbert and deGrasse Tyson that we know and love today.
To make sure you're in the know about our very important cultural roots, here's a quick download of the vengeful nerds without whom our shameful stereotypes might never have evolved.
Lewis Skolnick
The George Washington of nerds whose unflappable optimism – even in the face of humiliating self-awareness – basically gave birth to the Geek Pride movement.
Gilbert Lowe
OK, this guy is wet blanket, but an important wet blanket. Think Aaron Burr to Lin-Manuel Miranda's Hamilton. His glass-mostly-empty attitude is a galvanizing force for Lewis. Who knows if Lewis could have kept up his optimism without Lowe's Debbie-Downer outlook?
Arnold Poindexter
A music nerd who, after a soft start (inside joke, you'll get it later), came out of his shell and let his passion lead instead of his anxiety. If you played an instrument (specifically, electric violin), and you were a nerd, this was your patron saint.
Booger
A sex-loving, blunt-smoking, nose-picking guitar hero. If you don't think he sounds like a classic nerd, you're absolutely right. And that's the whole point. Along with Lamar, he simultaneously expanded the definition of nerd and gave pre-existing nerds a twisted sort of cred by association.
Lamar Latrell
Black, gay, and a crazy good breakdancer. In other words, a total groundbreaker. He proved to the world that nerds don't have a single mold, but are simply outcasts waiting for their moment.
Ogre
Exceedingly stupid, this dumbass was monumental because he (in a sequel) leaves the jocks to become a nerd. Totally unheard of back then. Now all jocks are basically nerds.
Well, there they are. Never forget that we stand on their shoulders.
Revenge of the Nerds is on IFC all month long.