The Four-Day Sweatsgiving Weekend On IFC
Posted by Ben Cochran on
This long holiday weekend is your time to gobble gobble gobble and give heartfelt thanks—thanks for the comfort and forgiveness of sweatpants. Because when it comes right down to it, there's nothing more wholesome and American than stuffing yourself stupid and spending endless hours in front of the TV in your softest of softests.
So get the sweats, grab the remote and join IFC for four perfect days of entertainment.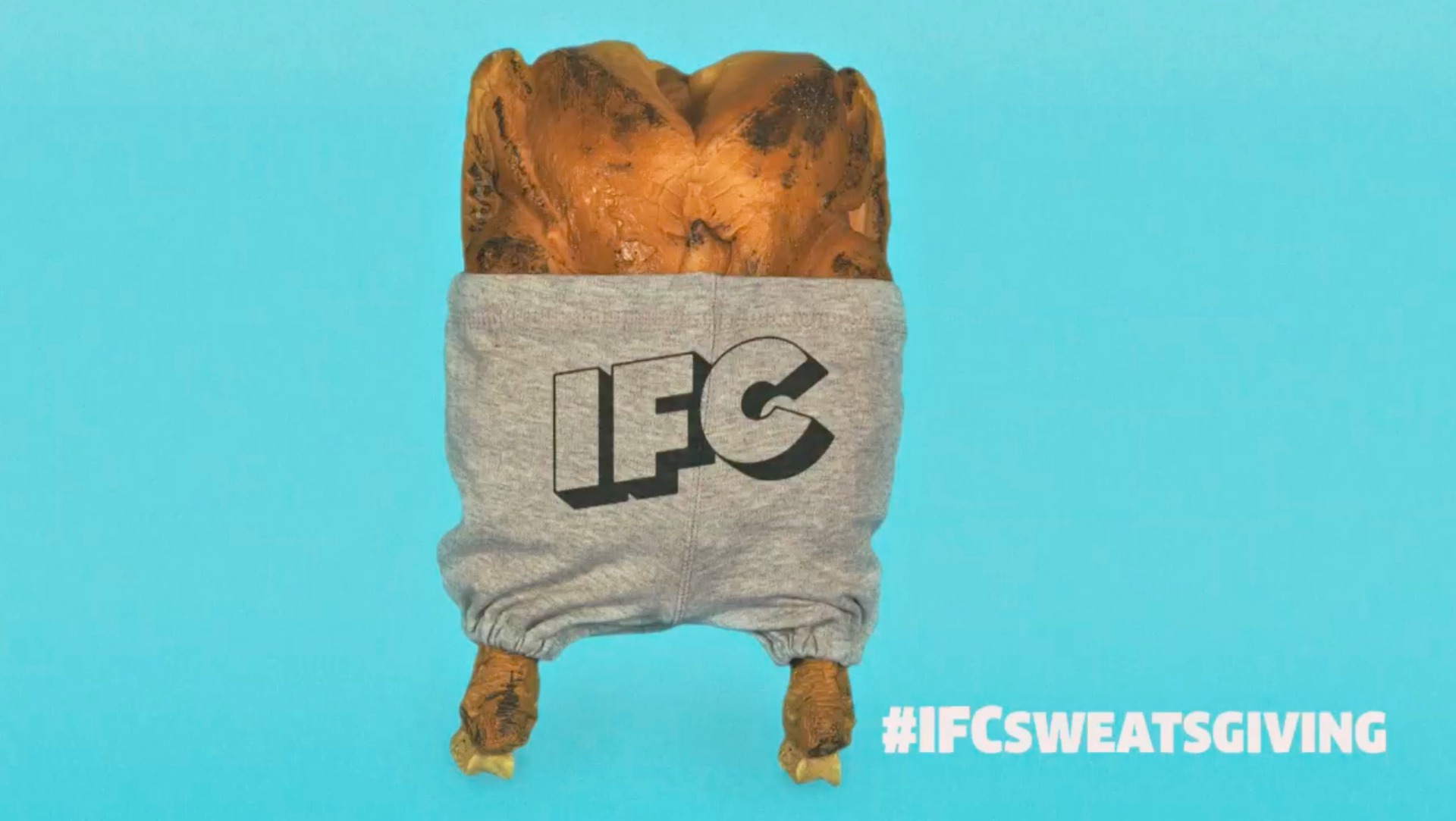 It all starts with a 24-hour T-day marathon of Rocky Horror Picture Show, then continues Friday with an all-day binge of Stan Against Evil.
By Saturday, the couch will have molded to your shape. Which is good, because you'll be nestled in for back-to-back Die Hard and Lethal Weapon.
Finally, come Sunday it's time to put the sweat back in your sweatpants with The Shining, The Exorcist, The Chronicles of Riddick, Terminator 2, and Blade: Trinity. They totally count as cardio.
As if you need more convincing, here's Martha Wash and the IFC&C Music Factory to hammer the point home.
The Sweatsgiving Weekend starts Thursday on IFC