10 Movies that Prove Taking the Bus Is the Absolute Worst
Get on the bus with Speed this month on IFC.
Posted by Emily Menez on
Photo Credit: 20th Century Fox/Everett Collection.
Taking the bus is a universally awful experience. Problems range from grumpy drivers to humiliating sing-alongs, to the ultimate worst case scenario — a bomb set to explode if the driver goes under 50 miles per hour. Catch Speed this month on IFC, and don't miss a stop as we drive through cinema's best bad bus scenes.
1.Billy Madison

Universal Pictures
Chris Farley is the angry bus driver we all remember from our grade school days. You may throw your sandwich at him, but he will seek vengeance on your lunch later.
---
2. Quick Change
After a day where everything has fallen apart, the last thing you need is an anal-retentive bus driver. And Philip Bosco's rule stickler nearly ruins everything for Bill Murray and company in this underrated comedy. Remember, you can't board until you have exact change.
---
3. The Graduate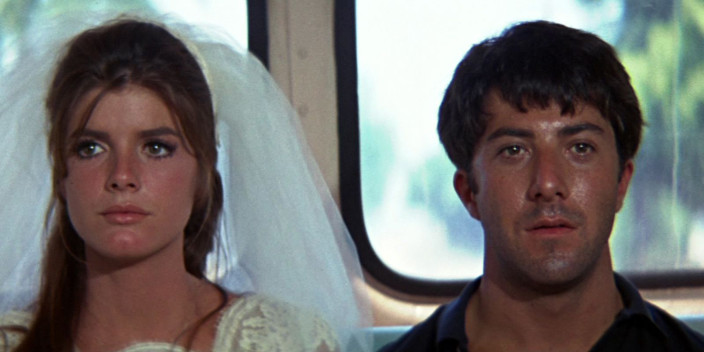 Embassy Pictures
There's nothing quite like having an existential crisis on a bus. When you realize the fun and games are over, and you still don't know what do with your life, the last place you want to be is in the back of a slow-moving city vehicle. Hello darkness, indeed.
---
4. Planes, Trains and Automobiles
"You ever travel by bus before? Your mood's probably not going to improve much." Del's (John Candy) words turn out to be prophetic. Between the PDA-heavy couple, the lack of personal space, and the failed sing-along, Neal's (Steve Martin) sanity is only holding on by one shower curtain ring.
---
5. Forrest Gump
Poor Forrest Gump had the phrase "seat's taken" invented just for him. Despite the other kids' indifference towards him, he manages to meet his best friend and future wife both on a bus. Guess you never know what you're gonna get.
---
6. Speed
Pop quiz, hot shot: How difficult is it to drive with a bomb on board while staying at 50 MPH? Bonus points to Jack (Keanu Reeves) for saving the passengers, and he didn't even need to have exact change.
---
7. Star Trek IV: The Voyage Home
When a punk with a boombox is aboard your bus, there's only one way to handle it: a Vulcan neck-pinch. Live long and don't take the bus.
---
8. Jeepers Creepers 2

United Artists
He may only surface every 23 years, but the Creeper is the last person you want to trap you in a bus. Jeepers Creepers, where'd you get those peepers? From a kid on the bus.
---
9. Ferris Bueller's Day Off

Paramount Pictures
Principal Rooney (Jeffrey Jones) is a man on a mission. And when that mission is a total fail, he needs a lift home. Too bad he sat next to the kid with a warm gummy bear in her pocket.
---
10. Midnight Cowboy

United Artists
Based on two of his most famous films, it appears that Dustin Hoffman does not fare well on buses. In the iconic ending of Midnight Cowboy, his character Rizzo gets on, but he never gets off.