10 Weird Movie Substances That Had Hilarious Consequences
Catch The Nutty Professor this month on IFC.
Posted by Luke McKinney on
Photo Credit: Universal Pictures/Everett Collection
If you've ever opened your refrigerator to find some seriously gnarly days-old potato salad, then you know that sometimes the most harmless-seeming things can turn freaky. Movies have conjured up some truly bizarre stuff, often the work of crazed scientists. Before you catch The Nutty Professor on IFC, check out some of the icky-est, gooey-ist and just plain weird substances on the big screen.
10. Flubber

Walt Disney Studios
Professor Brainard's "flying rubber" increases its speed every time it bounces, and increases the chaos, destruction and unlikely basketball-dunkage of anyone who uses it. Thankfully the movie ends before its thermodynamic impossibility cause the incineration of the entire universe.
---
9. Quantonium, Monsters Vs. Aliens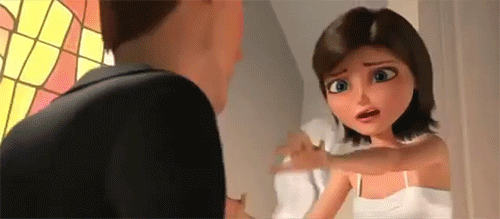 DreamWorks
In Monsters vs. Aliens, both action-packed parties are battling over Quantonium, an exotic material which massively empowers anyone who holds it. Literally in the case of Susan Murphy, whose exposure turns her into Ginormica and enables her to fight against Gallaxhar's invasion force.
---
8. Sustengo, Little Fockers

Universal Pictures
After finally finding favor with his hard-bitten father-in-law, Greg Focker (Ben Stiller) finds himself strapped for cash and starts promoting Sustengo, an erectile dysfunction drug. Which means leaving boxes of ED drugs lying around a family who can't even use a toilet without triggering a series of hilarious misunderstandings.
---
7. Iocane, Princess Bride

20th Century Fox
Iocane is a deadly poison with no odor or taste that dissolves instantly in any liquid. The perfect tool for murder isn't usually hilarious, but The Princess Bride makes everything funny. Hero Westley (Cary Elwes) tricks cunning Vizzini (Wallace Shawn) into drinking the poison in a game of wits. Vizzini lost, not knowing that the answer is "Don't drink anything offered by someone who just talked about how awesome their poison is."
---
6. PX-41, Despicable Me 2

Universal Pictures
The mutation compound engineered by PX-Labs turns anything into a purple, fluffy, indestructible killing machine. And when Despicable Me's famous Minions are dosed with it, look out. Dr. Nefario (Russell Brand) crafts an antidote, PX-41 Antidote, proving he's much better with chemicals than he is with names.
---
5. Mood Slime, Ghostbusters II

Columbia Pictures
When the Ghostbusters came back for their 1989 sequel, the slime they encountered was sillier and scarier. The "Mood Slime" was a special form of ectoplasm utterly saturated in the emotions of everyone and everything around it. And while our heroes energize some positive vibes with Aretha Franklin tunes, the entire city of New York's psychic outpourings are filling the sewers with something distinctly less positive.
---
4. The Stuff

New World Pictures
A science fiction soft-serve satire, The Stuff is about an oddly organic treat which is utterly delicious and zero calories. In fact it's negative calories, because if you eat enough it'll take over your brain and hollow you out from the inside.
---
3. Miracle Weight Loss Serum, The Nutty Professor

Universal Pictures
The core component of The Nutty Professor's plot is a miraculous weight loss serum, a simple fluid which re-engineers human DNA all by itself. This allows sweet but sizable Sherman Klump (Eddie Murphy) to transform into the tight, toned and turbocharged Buddy Love (Murphy again). The serum is revealed to be fatally dangerous, but anything which allows Eddie Murphy to play himself cranked up to the max is pure comedy gold.
---
2. Cobalt Thorium G, Dr. Strangelove

Columbia Pictures
Dr Strangelove or: How I Learned To Stop Worrying and Love The Bomb is about a bomb built with Cobalt Thorium G. It's a doomsday device designed to annihilate all human civilization and is, slightly worryingly, based on the least fictional materials on this list. Cobalt and thorium both have applications in nuclear weapon design. Luckily we haven't got them up to G yet.
---
1. Ectoplasm, Ghostbusters

Columbia Pictures
The Ghostbusters live in a world where ghosts are real but physics is still in charge. So while the ghouls are flung around with proton packs, they get the boys in grey back with their appalling ectoplasm, or slime, trail. As Venkman says, getting covered in the stuff will make you feel all funky.