11 Comedy Bang! Bang! Gifs to Help You Celebrate 4/20
Get weird when Comedy Bang! Bang! returns June 3rd at 11P.
Posted by Mike Schuster on
Every year, April 20 marks the date where stoners across the country smoke, vape, dab, eat, and generally celebrate the wonders of marijuana. (Surely in stark contrast with how they celebrate the rest of the year.) But in case you're lost on what to do, allow the trippiest talk show on TV to help you along the way.
Here are 11 Comedy Bang! Bang! gifs to guide you through 4/20.
1. Wake up ready and eager to conquer the day.
---
2. Assemble your most reliable smoking pals.
---
3. Begin the first of many sessions.
---
4. Always know and respect your limits.
---
5. But if you happen to screw something up, don't worry. Today, there are no mistakes. Only…
---
6. Get into deep conversations that fold in on themselves.
---
7. But don't kill the mood by monopolizing the conversation.
---
8. Order some tasty grub.
---
9. Stop every so often to wonder why some people want to make this illegal.
---
10. If the opportunity for love should arise, roll with it.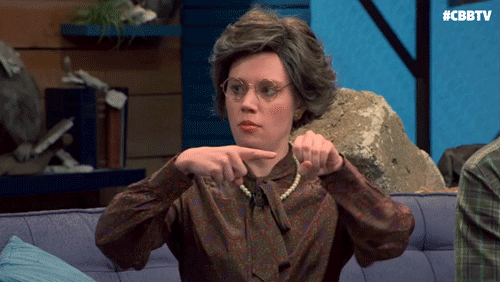 ---
11. And finally, be careful of spontaneous beards. Happy 4/20!
Watch Comedy Bang! Bang!'s salute to 4/20.