10 3D Movies That Don't Suck
Catch Jaws 3-D this month on IFC.
Posted by Brian Steele on
Photo Credit: Jaap Buitendijk/©Paramount Pictures/courtesy Everett Collection
These days it seems like everything from the latest comic book blockbuster to the umpteenth Chipmunks squeak-quel is being released in eye-popping 3-D. What used to be a fun gimmick is now a cheap tactic to jack up ticket prices. But there was a time, like back in the days of Jaws 3D (airing this month on IFC), when stuff coming out of the screen at you was actually fun. Here are ten movies that were not just great, but better for being in three dimensions.
10. Spooks!

Columbia Pictures
Movie theaters may be flooded with 3D pictures these days, but there's no denying that the 1950s were the format's golden age. With the advent of TV, studios were pulling out all the stops to keep audiences coming to the theaters. Gimmicks like Smell-O-Vision, Cinerama and Stereoscopic 3D were all the rage, and no one was immune to their charms. Not even The Three Stooges, limping along decades after their heyday, who turned a Jekyll and Hyde spoof into a 3D experience. All of a sudden Moe wasn't the only one with fingers poking at his face. A novelty for sure, but one that helps sum up an era.
---
9. Friday the 13th Part III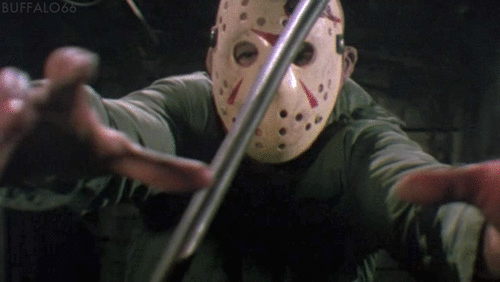 Paramount Pictures
The 1980s saw a resurgence of the 3D format, with movies like Amityville 3D and the aforementioned Jaws 3-D trying to ring some life out of the retired gimmick. And while they all have their fun moments, none approached the format with more ridiculous zeal than Friday the 13th Part III. Treating brutal murders like slapstick hijinks, the filmmakers knew that they could get a shriek AND a laugh out of you at the same time. Or do you not want to watch an arrow shot through a victim's head, popping his eye out and into your lap? We thought so.
---
8. The Nightmare Before Christmas 3D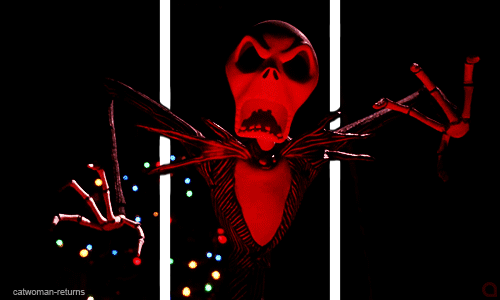 Buena Vista
There are two ways to make a 3D movie. You can shoot the film with a special camera, or you can convert it after it's been shot. Many of today's blockbusters use the latter technique, and it shows. Instead of a visual mastery of the potentials of 3D filmmaking, random elements from 2D footage are just snipped out and shifted into the foreground. It can look cheap and confusing. Thankfully, that wasn't the case with the conversion of this Tim Burton holiday classic. With love and craft, the 3D effects here only heighten the gorgeous world building, creating musical numbers that explode off the screen with terrifying cheer.
---
7. Kiss Me Kate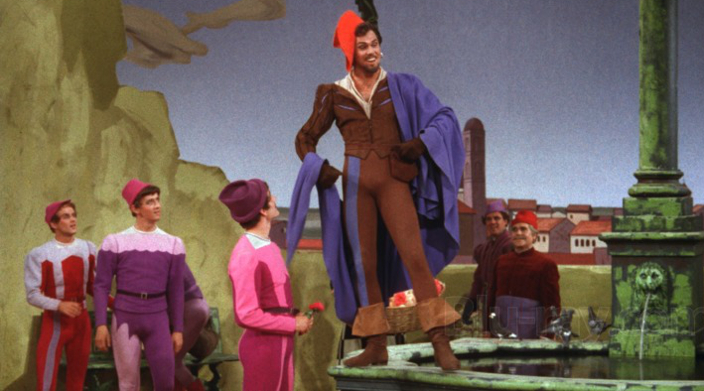 MGM
The gold standard of the 1950s 3D experience, this beloved musical was turned into an theatrical event by employing the format. In place of the era's typical gimmicks, the 3D here is employed to make you feel like you're at a Broadway play, creating a depth that helps the show-stopping songs, full of wit and heart, explode off the screen. You can see why this classic has stood the test of time.
---
6. Hugo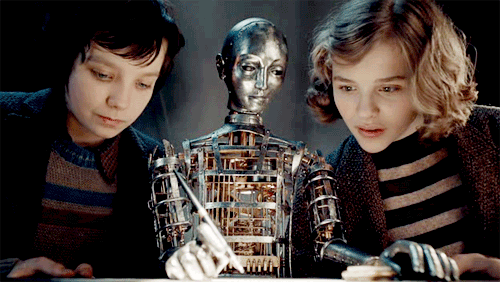 Paramount Pictures
Martin Scorsese ditched mobsters and murder with this love letter to the early days of cinema. The story of a boy, his automaton and a search for dreams, Scorsese creates an impressive world of wonder here, and then uses 3D to pull us into it. From ridiculous chase sequences through a Parisian train station, to a recreation of Georges Méliès' seminal A Trip to the Moon, the format is used to create wonder, instead of gimmicks, and was duly honored with multiple Academy Awards, including for Best Effects.
---
5. Ghosts of the Abyss

Buena Vista
James Cameron was never satisfied with simply being a director. Over the years he's added engineer, philanthropist and deep sea explorer to his resume. After helming the biggest hit in the history of cinema, Titanic, Cameron stepped away from narrative film for a bit and focused his energy on exploring the world's oceans. This documentary film, in which he piloted a submarine through the wreckage of the Titanic itself, was the result of this new passion. The subsequent documentary, Ghosts of the Abyss, uses 3D technology along with visual effects to make the sunken ship come to life again. A truly unique experience from a master, this film takes you to another world right here on our own.
---
4. Life of Pi

20th Century Fox
Ang Lee's masterful adaption of Yann Martel's 2001 fantasy novel was a remarkable achievement in visual effects and 3D filmmaking. Using technology as a tool of storytelling, the film builds a massive world full of high adventure, wild animals and never ending oceans that would have been impossible to create just a few years ago. A beautiful movie from a beautiful book, this film was dominated by visual effects, and yet they never took you out of the story.
---
3. Avatar

20th Century Fox
Avatar, the current highest grossing movie of all time, really kicked the blockbuster 3D craze into high gear. Granted, this isn't a great movie by any stretch of the imagination, more an action-adventure take of Dances With Wolves than an original piece of art. And yet director James Cameron builds an entire planet, and civilization, from the ground up with nothing but a few computers and a dream. Basically everyone you've ever met turned out in 2009 to be transported to another world, thanks to Cameron's mastery of the technical side of filmmaking. And with four planned sequels, who knows how many more worlds he has in the offing for us.
---
2. House of Wax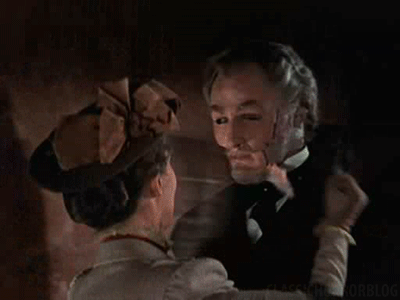 Warner Bros. Pictures
Director Andre de Toth helmed this bananas 3D classic, despite the fact that he couldn't see the format himself, having lost an eye at a young age. The progenitor of the 3D jump scare, de Toth employed his effects sparingly to get the most out of the audience's reactions. Whether it was a brutal murder, or a three-dimensional performance by a group of scantily clad can-can girls, this movie knew what its audience wanted and wasn't shy about giving it to them.
---
1. Gravity

Warner Bros. Pictures
Here is the movie that boldly went where 3D has never gone before. A simple idea with extraordinary execution, all of the visual effects here add up to scare the living hell out of you. There's no jokey stuff flying at you. No dancing girls or goofy aliens. There's jut one woman, flung through space, alone and terrified. Instead of building an immersive world, the technology is utilized to make the audience feel what it would be like if there was no world at all.