10 Idiocracy Quotes That Prove We're All Doomed
Catch Idiocracy this month on IFC.
Posted by Brian Steele on
Photo Credit: 20th Century Fox
We're on the precipice, people. A bronzed reality show host, sporting the vocabulary of a foul-mouthed third grader, is perched to become the next president of the United States. People are actively rebelling against science and basic verbal communication. We are dumb, and one movie knew this was coming. Idiocracy, the cult hit from filmmaker Mike Judge, has long been the benchmark for how stupid our future could be, and we may be mere months away from finally reaching it. Here are some of the dumbest (and funniest) quotes Idiocracy has to offer. Now you have to ask yourself, are they that far off from the world we live in? Is this a movie or a Trump rally?
10. It's got electrolytes. So it must be healthy, right?
---
9. Being stupid doesn't mean you have to stop being polite.
---
8. Those who forget history are doomed to forget it.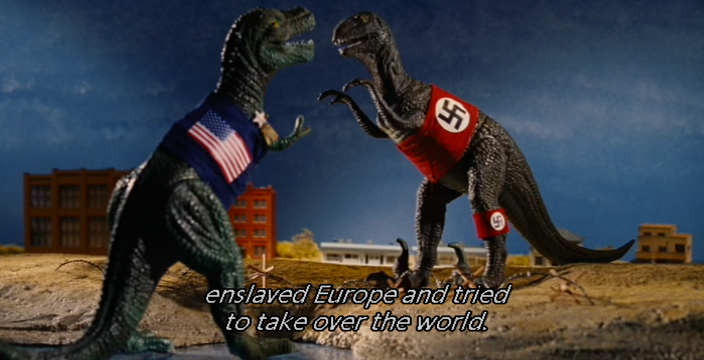 ---
7. Putting the "common" in Common Core.
---
6. Who needs water when you've got Brawndo – The Thirst Mutilator?
---
5. Hey, at least it's not another superhero movie.
---
4. The state of our union is stupid.
---
3. I bet he likes sex too. So much in common.
---
2. It's not corrupt if everyone knows you're doing it.
---
1. Making America Great Again…Again!