Here's How to Catch All the Fun at the 2016 Spirit Awards
Catch the 2016 Spirit Awards LIVE this Saturday at 5P ET/2P PT on IFC.
Posted by Mike Schuster on
Worried you'll miss out on the 2016 Spirit Awards? Experiencing a serious case of awards season FOMO? Well, grab a tasty adult beverage (or two), because we've got you covered.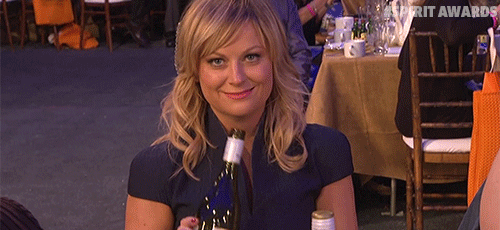 You definitely want to tune in LIVE this Saturday, February 27th, at 5P ET/2P PT to catch presenters like Idris Elba, Aaron Paul, Emilia Clarke and Cate Blanchett. Oh, right. These guys will be hosting:
Hosts Kate McKinnon and Kumail Nanjiani have already promised the possibility of "assless pants," so it's safe to say it's going to be party.
Before the show, you're definitely going to want to catch all the red carpet arrivals and celebrity Q&A's on IFC's Facebook page. Looking for even more exclusive behind-the-scenes coverage? Then you should probably follow IFC on Snapchat at username IFCtvsnaps. We'll also be sharing plenty of fun stuff on Instagram and Twitter, so be sure to keep up with us over there as well.
And if all this hasn't convinced you to catch all the fun and excitement live this Saturday, you should definitely know that this happened last year:
Yeah, you should probably tune in. See you on the red carpet!
Click here to find IFC on your TV in your area. You can also stream the show live on IFC.com through your cable provider.