10 Things You Need to Know Before Moving to Austin
Fred moves to Austin in an all-new Portlandia tonight at 10P on IFC.
Posted by Mike Schuster on
This week on Portlandia, co-star Fred Armisen does the unthinkable. Abandoning the very heart of the show and rendering its title geographically incorrect, he decides to move to Austin. Sure, the laid-back, artist-friendly atmosphere would be a painless transition, but there are a few things you should keep in mind before you move there.
Here are some facts about Austin you need to know. And check out Fred's journey to Austin on an all-new Portlandia tonight at 10P on IFC. (Click here to find IFC on your TV in your area.)
1. It's home to the largest urban bat colony in North America.
Accommodating 750,000 bats in the spring and summer — with population spikes to 1.5 million during the peak season — Austin is no place for chiroptophobics. (Yes, we had to look it up.) With this staggering bat to belfry ratio, it's the perfect city for nocturnal crimefighters and goths really into "theme" funerals.
---
2. It's the exact opposite of Portland (sun-wise).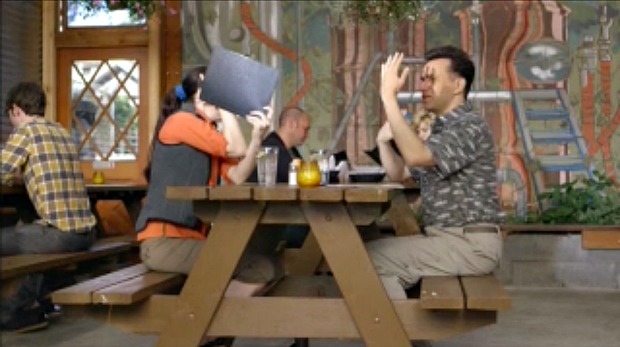 The Pacific Northwest isn't known for its overbearing sunlight, and with less than 40% of sunny days per year, Portland isn't exactly home to scorching driveways you can fry an egg on. Compare that to Austin, whose 300 days of sun per year will clear that vitamin D deficiency right up.
---
3. It's the birthplace of Whole Foods.
Started in 1978 by two college dropouts and a $45,000 loan, Whole Foods is an organic gourmand's American dream. Cuisine-focused Portlanders would find the transition easy to make, and those open to the whole squatting scene will be pleased to know Whole Foods' founders briefly lived in their first shop and bathed in the dishwasher.
---
4. It's also one of the healthiest cities in America.
Whole Foods wasn't an aberration. Healthy living's a big priority in Austin and largely responsible for the 250 gyms, yoga studios, healthy restaurants, and health food stores throughout the city. But bear in mind, not every yoga partner's going to have your best interests in mind.
---
5. It's super dog-friendly.
Lovers of our four-legged friends will be pleased to discover that Austin holds our furry pals in the highest regard. Dog Fancy dubbed the city "DogTown USA," and its many off-leash parks, swimming holes, and retailers catering to canines ought to keep the ankle-biters happy and Portland's many animal activists from interrupting other people's lunches.
---
6. It's a haven for artists and musicians.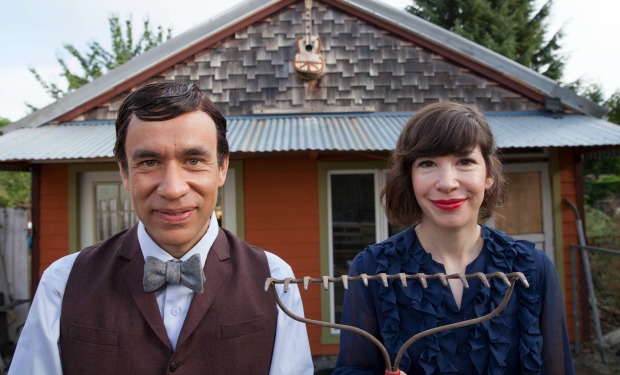 If you happen to be handy with a brush or a guitar pick in Texas, then chances are you're an Austinite. The city has the highest number of artists and musicians per capita in the entire state, making it a huge draw for fiscally challenged creatives.
---
7. It's officially the Live Music Capital of the World.
Adopting the name in 1991, Austin hosts nearly 200 live music venues around town, thereby earning it another "per capita" claim: most live music venues. In fact, if concert bookers aren't careful, they run the risk of double-booking two different Flaming Lips.
---
8. It's a city of dedicated bookworms.
Fans of the printed word are sure to meet fellow hardbackers in Austin. Residents frequent their local bookshops with such frequency, the city draws the highest annual bookstore sales in the country, at nearly $200 per household. Of course, it's best to know what the store owners are like ahead of time.
---
9. The Alamo Drafthouse is the best place to catch a movie.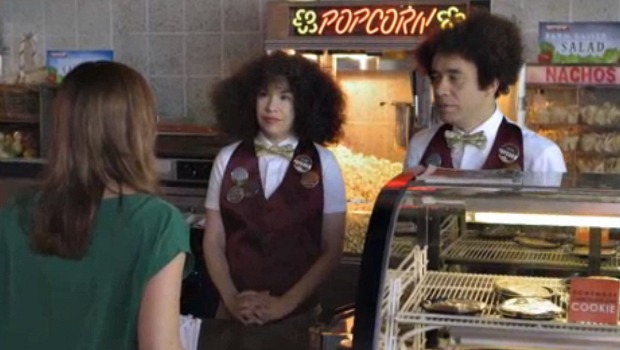 Heralded as the finest movie theater in the country, Austin's Alamo Drafthouse is paradise for the discerning cinemagoer. With a strict "no talking or texting" policy and prohibitive access for unaccompanied minors, it's a far cry from the distraction free-for-all that is your local multiplex.
---
10. It's basically the Portland of the South.
Packed to the gills with artists, musicians, hipsters, freaks, and oddballs that continues to "Keep Austin Weird," the city has almost all of the elements that makes Portland, Oregon just as eccentric. And we hear that its mayor bares a striking resemblance to Portland's mayor, albeit with a sweet 'stache.