10 That '70s Show Quotes That Prove Red Is the King of Insults
Catch That '70s Show Mondays and Tuesdays from 6-11P on IFC.
Posted by Brian Steele on
Carsey-Werner Company
If finding new ways to work the phrase "dumbass" into everyday conversation was an art form, Red Forman would be Leonardo da Vinci. Never have the buttocks sounded more threatening then when coming from the snarled mouth of the man who took on Robocop. Before you catch That '70s Show on IFC, take a look at some quotes that prove that you don't want to be on the receiving end of a signature Red Forman burn.
10. This is your brain on Red.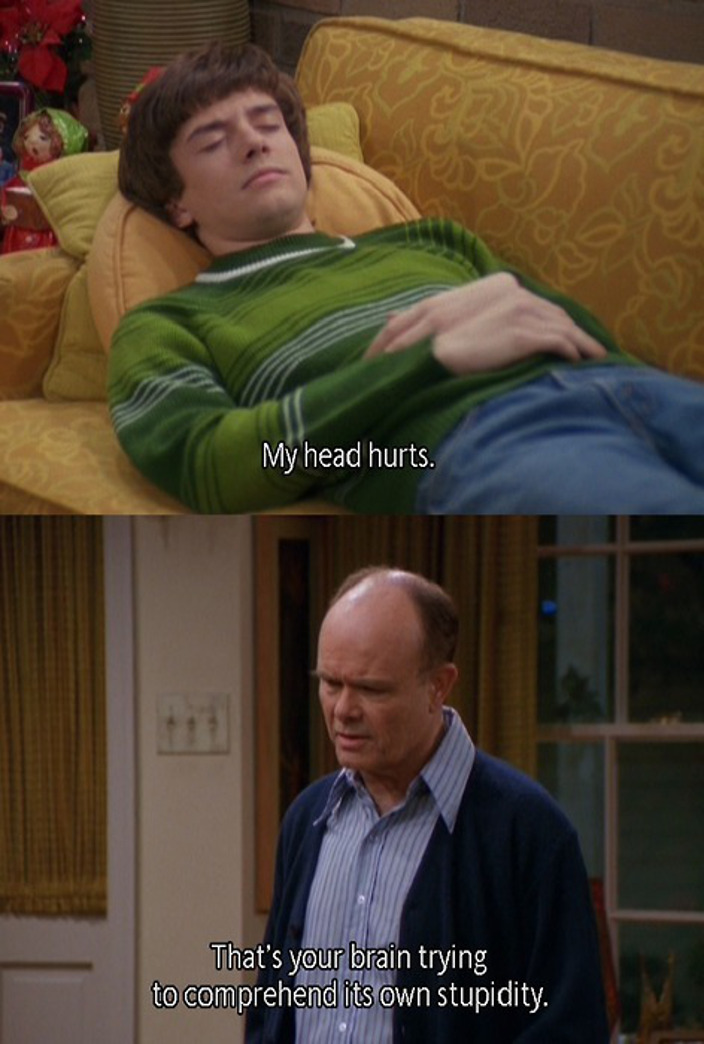 ---
9. Red's book club.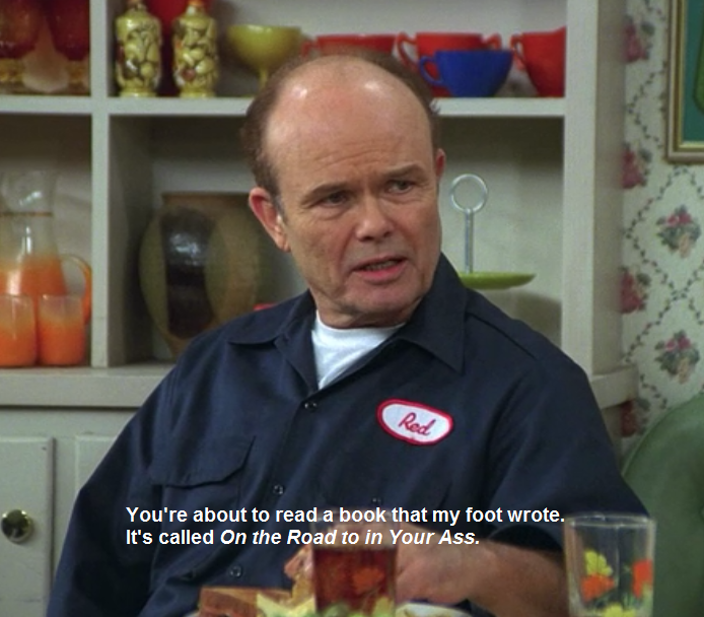 ---
8. Serious burn.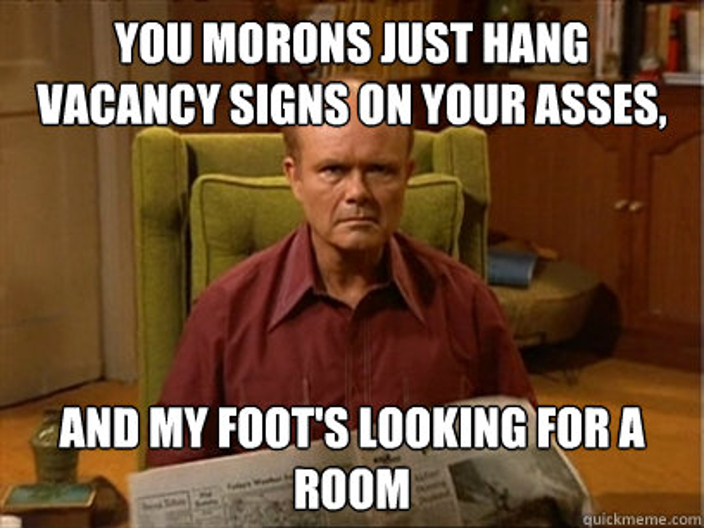 ---
7. Red's bite is worse than a bedbug.
---
6. Red has more resume tips than LinkedIn.
---
5. Burial plan on lockdown.
---
4. Red's driving school is open for business.
---
3. What's better than a burn? An octo-burn.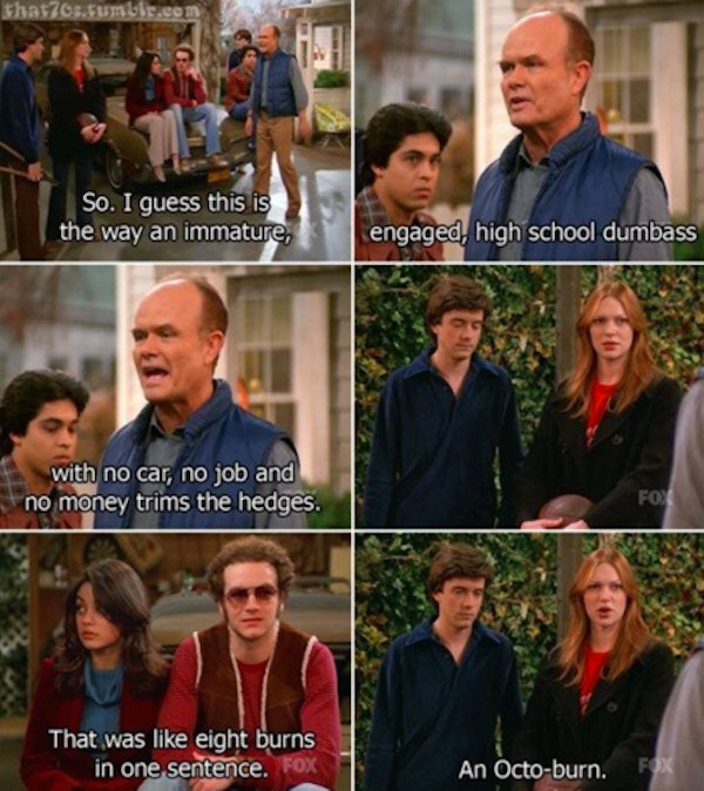 ---
2. A dumbass joke that uses math. Classic Red.
---
1. The key to life is to avoid being a dumbass.
Think those burns sting? Check out more That '70s Show burns that are sure to leave a mark.