See the Cast of Star Wars: The Force Awakens Before They Entered a Galaxy Far, Far Away
Catch Attack the Block throughout December on IFC.
Posted by Brian Steele on
Photo Credit: Screen Gems/Courtesy Everett Collection
Hey, have you heard there's a new Star Wars movie coming out? No? You must not have the Internet. After all the wait, we're just under a week away from our collective return mission to a galaxy far, far away. And here's the thing — we shockingly still know little about the movie itself. Yes, we know Harrison Ford, Mark Hamill and Carrie Fisher are returning, because landing on the Moon got less publicity then that announcement. But who are these new guys filling up space in the teasers and trailers? Where have you seen them before? Before you catch John Boyega in his pre-Star Wars role in Attack the Block on IFC, take a look at the early roles of the Star Wars: The Force Awakens cast before they become bigger than a Sarlacc's appetite.
10. Billie Lourd (Unknown)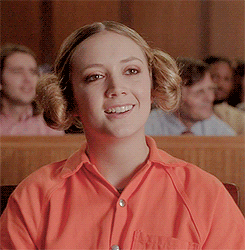 You probably recognize Lourd from her turn as Chanel #3 on the Ryan Murphy horror comedy Scream Queens. But did you know she's Carrie Fisher's real life daughter? Lourd claims she's not playing Princess Leia's daughter in The Force Awakens, despite photo evidence that suggests more than a passing resemblance. Now we totally get why Chanel #3 wears earmuffs all the time.
---
9. Oscar Isaac (Poe Dameron)
Born to a Guatemalan mother and a Cuban father, Isaac grew up in Miami before finding his way to the Juilliard School, where he studied alongside future costar Jessica Chastain. He played Romeo in the Public Theater's Shakespeare in the Park production of Romeo and Juliet in 2007, before making the leap to movies. Giant flops like Sucker Punch soon gave way to small, critically acclaimed films, including Drive, Inside Llewyn Davis, A Most Violent Year and Ex Machina.
---
8. Daisy Ridley (Rey)
Perhaps the least known of the newcomers, Ridley had worked sparingly on British television before getting her big break in a galaxy far, far away. While none were starring roles, you may recognize her from Casualty, Silent Witness, Youngers or Mr. Selfridge, in which she got to act in the general vicinity of Ari Gold himself, Jeremy Piven.
---
7. John Boyega (Finn)
Born in London to Nigerian parents, Boyega was primarily a theater actor when he won the lead role of Moses in the genre bending hit Attack the Block. He nearly played a version of Mike Tyson in the HBO pilot Da Brick, but the series was ultimately not picked up. That may have been for the best, as it allowed him to accept the role of a lifetime when J.J. Abrams came calling.
---
6. Adam Driver (Kylo Ren)
While Driver may be best known for having sex with Lena Dunham in every which way possible on the HBO hit Girls, he's already had a unique and diverse career beyond that star making turn. Before he ever found his way to acting, he actually served in the Marines, answering his country's call after the attacks of 9/11. It would be an injury while bike riding, and not in the theater of war, that would lead to a medical discharge. A stop at Julliard led to roles on shows like The Unusuals and Law & Order: SVU (above), where he played, in his words,  a "creepy" computer geek. He made his feature film debut in J. Edgar, before landing roles in Lincoln, Frances Ha, and Inside Llewyn Davis, where he would costar alongside future Star Wars castmate Oscar Isaac.
---
5. Andy Serkis (Supreme Leader Snoke)
Serkis got his start in theater, starring in numerous hits, including a 1997 production of Hurlyburly with Doctor Who himself, David Tennant. But he is perhaps best known as the man who made motion capture acting respectable, famously playing Gollum in the Lord of the Rings films. Bringing a complex character to life, with the assistance of a talented group of animators, transformed the industry and his career. He would soon take on other digitally animated roles, such as playing the title role in King Kong and ape messiah Caesar in the new Planet of the Apes films.
---
4. Domhnall Gleeson (General Hux)
Son to actor Brendan Gleeson, Domhnall followed in his father's footsteps, starring on both the stage and the screen. In 2006 he was nominated for his part in the Broadway production of The Lieutenant of Inishmore. He's also been a constant presence in independent cinema, starring in everything from Frank to Never Let Me Go to Ex Machina (alongside future Star Wars costar Oscar Isaac). Still, he may be best known for playing the eldest Weasley brother, Bill, in the Harry Potter movies, starring alongside his father.
---
3. Gwendoline Christie (Captain Phasma)
Christie only recently found out that her role in the The Force Awakens was changed from a man to a woman, with her in mind. We can all be grateful for that based on her popular performance as Brienne of Tarth on Game of Thrones. She got her start with a blink and you'd miss it part in Terry Gilliam's The Imaginarium of Doctor Parnassus, and also appeared in his 2013 film Zero Theorem, but has since gone on to bigger and better. Not content to have just two massive franchises on her resume, she recently played Commander Lyme in the concluding chapter of The Hunger Games movies, Mockingjay – Part 2.
---
2. Lupita Nyong'o (Maz Kanata)
Like many acting greats before her, Nyong'o attended the Yale School of Drama, where she starred in productions of Chekhov's Uncle Vanya and William Shakespeare's The Taming of the Shrew. She had a brief run on a Kenyan soap opera called Shuga, before going on to win an Oscar for 12 Years a Slave, her first role in a film.
---
1. Max von Sydow (Lor San Tekka)
The elder statesman of the new Star Wars cast members, von Sydow has had a legendary career up to this point. Arguably most famous for Ingmar Bergman's The Seventh Seal and The Exorcist, von Sydow has also played Ernst Blofeld in the Bond film Never Say Never Again, craved the spice in Dune and attacked Earth with his intense eyebrows and facial hair as Ming the Merciless in Flash Gordon. 
Travel to a galaxy far, far away (the '70s) with the That '70s Show "Totally Spaced-Out Marathon" Monday and Tuesday on IFC.