Get Ready to Rumble on the Softball Field on the Final Episode of Suburban Sons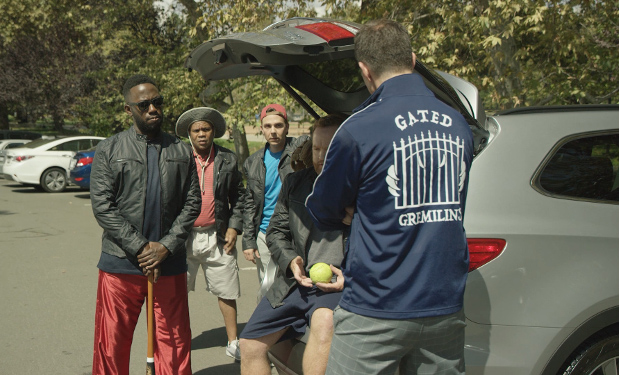 Posted by Melissa Locker on
On the finale of the Comedy Crib series Suburban Sons, two leather-clad gangs of tough talkin' soccer dads face-off on the softball field over everything from getting a cut of the take at the local lemonade stands to tee times at the golf club.
When rival suburban dad gang the Gated Gremlins rolls into the cul-de-sac, the Willow Drive Devils have no choice but to mark their territory in the only way they know how—taking it to the streets. (Specifically the street that goes past the softball field. It's a nice day and all.) The Devils can't afford to lose this softball game and no one is calling for a referee (especially not the Devils' rookie after that incident at the soccer field). Will either team make it out alive and in time for all-you-can eat wings night?
Watch below, presented by Hyundai.
video player loading
.
.
.