Get Ready To Earn Your Stripes In Suburban Sons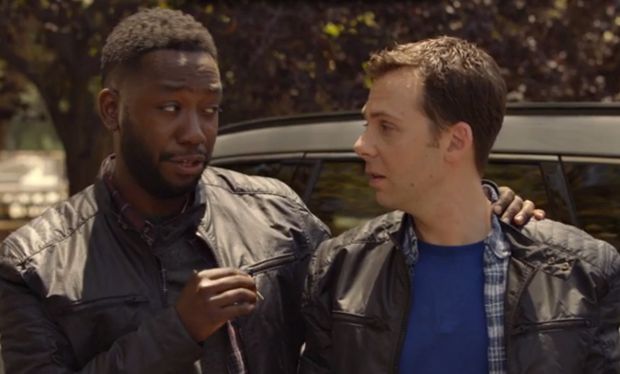 Posted by Melissa Locker on
When a gang runs your cul de sac, you do whatever it takes to get in with them. In the latest installment of Suburban Sons, a wannabe is about to earn their colors and if he performs the tasks laid out for him, he'll earn the right to wear the Willow Drive Devils Members Only jacket. But does he have it in him?
Suburban Sons, the latest web series from the Above Average network, follows the Willow Drive Devils, the roughest toughest suburban Dad motorcycle gang this side of the good school district line. Starring Lamorne Morris (New Girl) as the crew leader, the Devils deal out justice when people don't mow their lawns properly, sell SodaStreams out the back of their Hyundai Santa Fe and drive their cars at a kind-of-fast speed around the Target parking lot. These domesticated suburbanites are taking a break from binge-watching Netflix thrillers to stir up some excitement of their own… kind of.
Suburban Sons is the first of many new web series coming to IFC's Comedy Crib this fall. Watch below — presented by Hyundai.
video player loading
.
.
.