Mitt Romney Wants Pancakes In New Late Show with Stephen Colbert Promos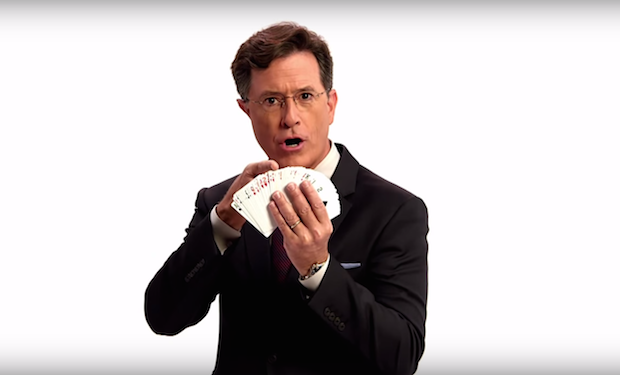 Posted by Mike Schuster on
In a little over a month, the man who brought Mr. Noblet to life in Strangers With Candy (oh, and who also hosted some groundbreaking and hilarious show after The Daily Show…Battlebots, maybe?) will be hosting one of the biggest and most historied late-night talk shows on a major network. If that doesn't already have you pumped, we don't know what could.
However, Stephen Colbert keeps making the wait even harder with teasers and previews leading up to the big day. In this trio of promos, Colbert shows off a treasured Trapper Keeper bearing a talk show soulmate, performs a card trick that a fraction of folks will find incredible, and runs into an old conservative pal from his Colbert Report days.
Check out these three clips of Colbert offering a glimpse of what's in store come September 8.