This Week: Documentary Now! Heads to Mexico, Randall Park Comes to Comedy Bang! Bang!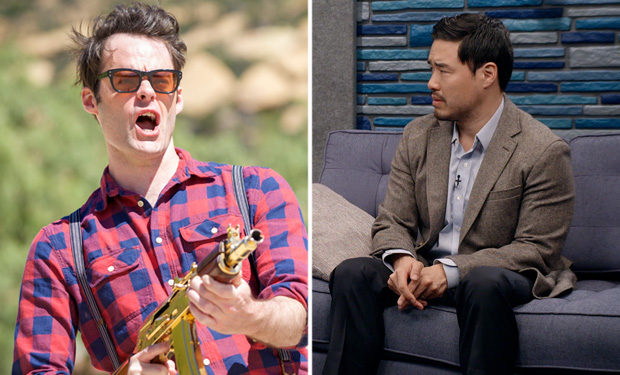 Posted by Melissa Locker on
Documentary Now!'s much-buzzed-about 50th season continues this week with a behind-the-scenes look at the hipster media empire DRONEZ. In the tense documentary, the Brooklyn-based gonzo news organization headed up by Jamison Friend (Jack Black) sends two of its notoriously fearless journalists to track down Mexico's most wanted drug lord, El Chignon. They laugh in the face of danger in order to get the story. This week's show features guest star Ty Dolla $ign.
video player loading
.
.
.
Then on Comedy Bang! Bang! Scott is being given a lifetime achievement award. He wants to make a big fashion splash at the ceremony and thinks wearing an unconventional hat is a big Fashion Do and the staff doesn't have the heart to tell him it's a Fashion Don't. Even Fresh Off the Boat star Randall Park plays along with it while playing a game of "Title These Tunes" and Richard Bunn shows how he has written 140 novels with his "Bunn Process." Guest stars this week include Paul Brittain, Haley Joel Osment, Carl Tart, Ronnie Adrian, and many more.
Documentary Now! airs on IFC on Thursdays at 10p, followed by Comedy Bang! Bang! at 10:30p