This Week: Documentary Now! Heads to Mexico, A$AP Rocky Visits CBB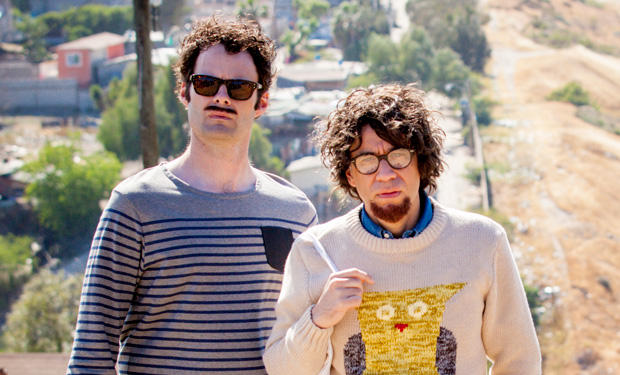 Posted by Melissa Locker on
The 50th season of Documentary Now! continues this week with "Dronez: The Hunt for El Chingon," where participant journalists from the uber-hip Brooklyn-based news outlet DRONEZ head south of the border to join the hunt for an elusive Mexican drug lord. In the latest episode from the minds of Fred Armisen, Bill Hader and Seth Meyers, gonzo reporters know no fear when it comes to getting their story—even if it means going into a humble hacienda owned by sad clowns.
On Comedy Bang! Bang!, hip hop star (and noted Taylor Swift squad member) A$AP Rocky pays a visit to the show and can't help but show off his impressive array of awards to Scott and Kid Cudi. Meanwhile, as fans of Comedy Bang! Bang! know, the set's couch and taxidermied animals frequently contribute to the conversation. But this week, Scott's personal possessions come to life and go on an epic adventure to reunite with him. Plus, Scott debuts the trailer for his new sports movie! Guest stars include Jamie Denbo, Hannah Kasulka, Joe Saunders, Caroline Anderson and Neil Campbell.
Documentary Now! airs on IFC on Thursdays at 10p, followed by Comedy Bang! Bang! at 10:30p.