This Week: It's the Maron Season Finale, Tom Lennon Comes to Comedy Bang! Bang!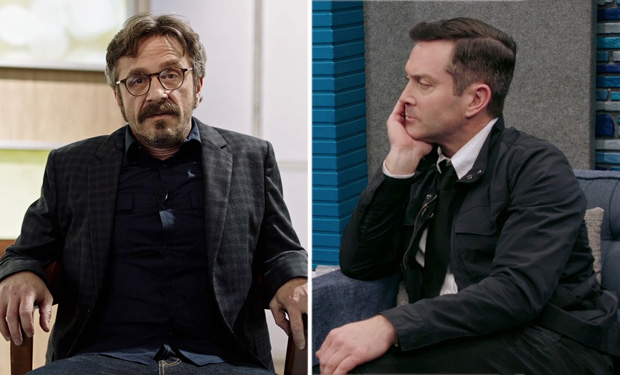 Posted by Melissa Locker on
On the season finale of Maron, in the great match-up between a podcaster (Marc Maron) and a pro-wrestler turned MMA fighter (CM Punk), the podcaster lost. When Marc's back goes out after training with CM Punk, he is prescribed Oxycontin, which triggers his addiction issues. Things take a turn for the worse, but Andy Richter and Ken Marino do their best to keep Marc on the right path as he prepares for his talk show premiere. The season finale was directed by Marc himself.
On Comedy Bang! Bang!, Tom Lennon stops by to show how messy he can get. Scott's editors threaten to go on strike, so Scott has no choice but to do the show all in one take—no editing necessary. Easy to do when a famous Broadway director shares songs from his classic show. Guest stars include Paul F. Tompkins, Johnny Meeks, Dave Ferguson, and Betsy Sodaro.