The New Ghostbusters Surprised Some Kids at a Children's Hospital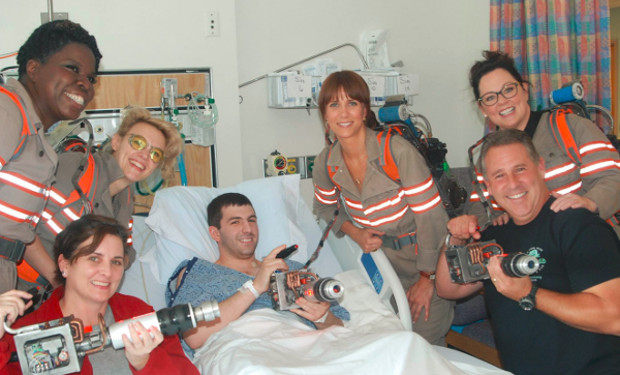 Posted by Derrick Rossignol on
The Ghostbusters are an ideal crew to call if there's something strange in your neighborhood, or even if there's something weird and it don't look good, but they're also great to get a hold of if you're ill and could use a cinematic pick-me-up.
That's what Floating Hospital for Children at Tufts Medical Center did for their patients over the weekend, as Kristen Wiig, Melissa McCarthy, Leslie Jones and Kate McKinnon took a break from filming to surprise some sick patients.
Although the movie is still in production in Boston and about a year away from hitting screens, the Ghostbusters reboot is running an Anchorman 2-level PR campaign. Knowing how kind director Paul Fieg has been throughout the movie's production, he'll probably just cave and give us the whole thing for free the instant he's done with it.
You can check out the rest of the photos over on the Tufts Medical Center Facebook page.