Watch Dads Go Wild in New Comedy Crib Series Suburban Sons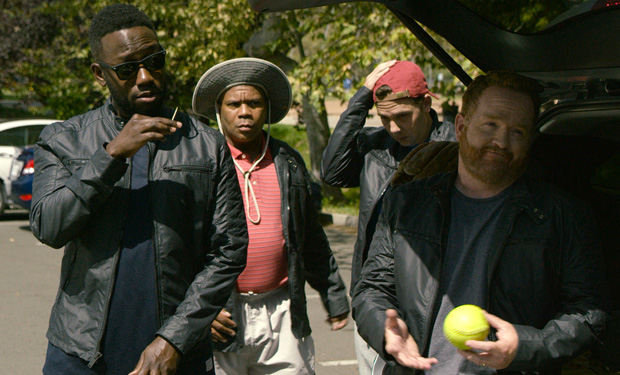 Posted by Melissa Locker on
Who you gonna call when your neighbor's lawn looks like hell? The Suburban Sons, of course. They're the toughest crew in the cul de sac and they have the matching jackets to prove it.
When someone is bending the rules of the Neighborhood Association, the Suburban Sons may not be your first call (it's only polite to leave a firm but friendly note in the mail box first), but they'll definitely be your last. Call this crew and they'll have your back when someone is blatantly ignoring their obligation to pick up yard debris in a timely manner or playing their music too loudly at the communal playground.
The Suburban Sons are the roughest, toughest crew in the good school district and they want everyone to know it. That's why they are releasing a new Above Average web series as part of IFC's Comedy Crib. Welcome to the clubhouse, Dads.
Watch the first episode below – presented by Hyundai.
video player loading
.
.
.