You Could Be Binge Watching Sound Advice Right Now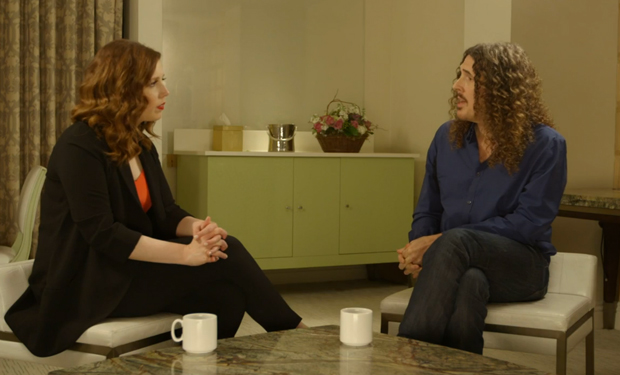 Posted by Melissa Locker on
Janessa Slater (Saturday Night Live's Vanessa Bayer) is a media coach who is here to help your favorite artists fix their image, one joke at a time. Each week Janessa chats with a band or artist and helps them understand the ways of the world and the secrets of the music industry, doing her best to always give sound advice. It's a lot of work, especially for someone who spends most of her time stalking her ex-husband.
It's worth the effort, though, and the band's couldn't do it without her. Whether she's getting to the bottom of what Nick Jonas stands for, helping Modest Mouse corner the lumbersexual demographic , joining the HAIM family (whether they want her or not), convincing Joel and Benji Madden that she could be Smart Spice, reminding Leighton Meester that she's the anti-LL Cool J, helping Weird Al Yankovic accept his look, and doing her best to crack the mystery of Sleater-Kinney's girl detective squad, Janessa has been very willing to dole out her unique brand of media savvy hints.
You can watch Sound Advice right here on IFC.com and benefit from Janessa's wisdom, even if you're not in a band.
Watch some series highlights below – sponsored by Hyundai.
video player loading
.
.
.