Deadpool Stars In Trailers for Fantastic Four and His Own Movie Trailer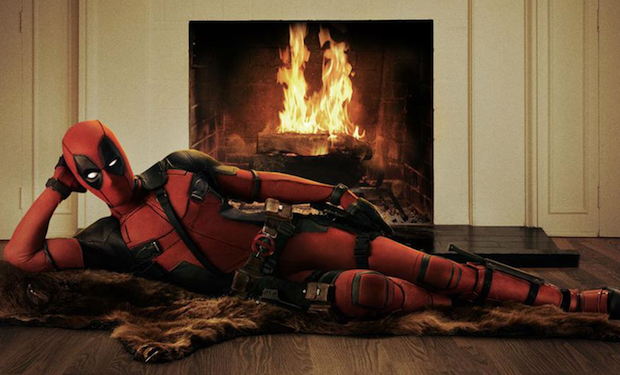 Posted by Derrick Rossignol on
When did comic books get so serious? Most superhero movies are action-packed dramatic affairs, but it seems somewhere along the way, we forgot that comic books are funny. Hollywood is starting to come around on that front, though: Will Ferrell collaborator Adam McKay co-wrote Ant-Man, and now Ryan Reynolds' Deadpool is absolutely blowing up the Internet with hilarity by turning the film trailer game on its head.
In the past two days, two trailers featuring Deadpool have been released, but neither were actually for the Deadpool movie. No way, because Deadpool is way more meta than that, so meta that he released a trailer for a trailer for Deadpool, in which "five-time Academy Award viewer Ryan Reynolds" hypes up the film teaser with news that the trailer will be out tomorrow… er, today now.
Then this morning, a new trailer for Fantastic Four was released, and of course it features Deadpool, this time promoting the full-length Deadpool trailer that will air before the movie. We're so enamored by Deadpool's entire promotional campaign that we'll ignore the re-use of footage from the Deadpool trailer trailer in the Fantastic Four trailer. Watch both below while we try to predict where the hell Deadpool will pop up next and when we'll actually get to see this Deadpool trailer we keep hearing about.