Dan Harmon to Gather History's Greatest Minds for Upcoming IFC Pilot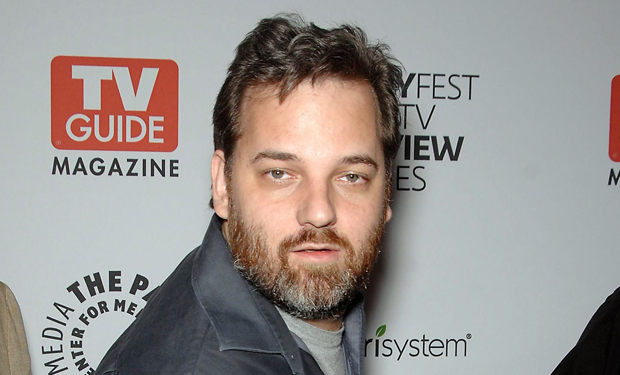 Posted by Derrick Rossignol on
IFC announced today that the network has ordered pilots for three new comedy series that put an offbeat spin on the late-night talk show format. Dan Harmon (Community, Rick and Morty), Jim Norton (Inside Amy Schumer, Louie) and Sara Schaefer (Nikki & Sara Live, Late Night with Jimmy Fallon) are the talent tapped to create pilot presentations. Looks like Maron, Portlandia, Comedy Bang! Bang! and the upcoming Documentary Now! could be getting a new little sister or brother.
Harmon is helming and hosting Great Minds, a twist on the traditional comedic panel show with comedians portraying smart folks throughout history. The pilot's guests include Robert Smigel as Albert Einstein, The Daily Show's Rory Albanese as Benjamin Franklin, Women Aren't Funny's Bonnie McFarlane as Eleanor Roosevelt, and Mulaney's Seaton Smith as Frederick Douglass.

Schaefer is working on 1320 Seconds, which will be a "satirical news-magazine show featuring an ensemble of female correspondents (plus one man to make everyone feel okay about this dangerous concept) who investigate and comment on the cultural zeitgeist."

Meanwhile, Jim Norton will bring his edgy take on the news of the day to his own currently untitled half-hour, late-night talk show. The show will feature no-holds-barred chats with guests from the world of comedy and pop culture. Norton, Suzanne Fagel (Totally Biased with W. Kamau Bell) and Jonathan Brandstein are the executive producers.

IFC president Jennifer Caserta said of the potential new programming, "These pilots represent an exciting, aggressive move for us into the alternative comedy format space as we continue to expand our programming reach. All of the talent fits our brand so we can't wait for them to bring their individual, distinctive voices to IFC."
Be sure to check back for more news on these projects and other upcoming shows.