Check Out This Rare Footage of Chris Farley as the Voice of Shrek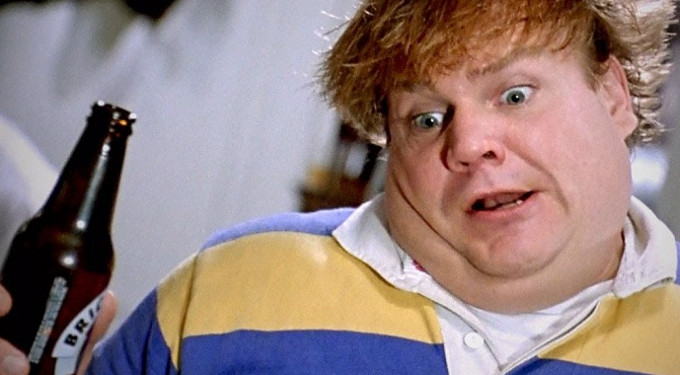 Posted by Mike Schuster on
The "live fast, die young" lifestyle that Chris Farley emulated from his idol John Belushi tragically caught up to him at the age of 33. At the time of his passing, the SNL alum had several projects that he was working on, one of which would go on to become a multi-billion-dollar juggernaut.
Prior to sketch cohort Mike Myers taking the role, the green ogre Shrek was going to be voiced by Farley and early test footage of the production has been making the rounds. In this animatic, Shrek looks and sounds decidedly different: Gone are the familiar oval face and Scottish brogue of the final version of the character. Instead, Chris sounds more like himself and, as his brother Kevin shares in an interview, Shrek was to be "a little bit more like Chris, like a humble, bumbling, innocent guy."
Check out the pencil sketch animatic below as we give that Chippendales sketch yet another watch.