Here's Who You're Gonna Call for the Ghostbusters Reboot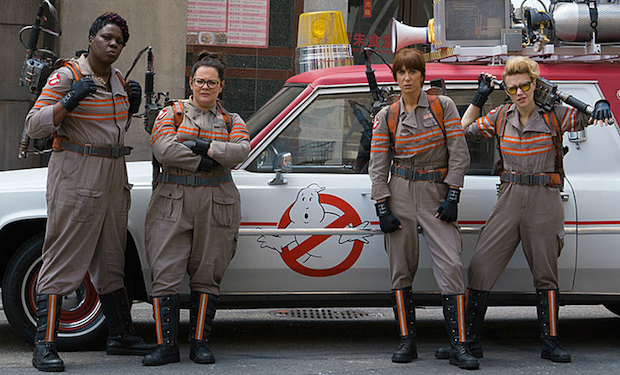 Posted by Derrick Rossignol on
Ask your dad to play catch just once and he might say no because you can't even throw it all the way to him, ya wimp. But sometimes, if you ask for stuff, you might just get it.
A Ghostbusters enthusiast asked director Paul Feig on Twitter for the names of the characters that new paranormal investigators Kate McKinnon, Kristen Wiig, Melissa McCarthy, and Leslie Jones will be playing. And Feig replied with the names that could soon be as famous as Peter Venkman and Ray Stantz: Erin Gilbert, Jillian Holtzmann, Abby Yates and Patty Tolan. Feig continues his trend of being the most helpful director in all of showbiz. Hey, Paul, we have a couch that needs moving if you have a free hour.
Also, a friendly reminder that Chris Hemsworth, Cecily Strong, The Spoils Before Dying's own Michael K. Williams, Andy Garcia and Matt Walsh are also in on the fun, and Ghostbusters hits theaters on July 22, 2016.
Okay, here you go. Erin Gilbert, Jillian Holtzmann, Abby Yates and Patty Tolan. Now you know even more. https://t.co/MsQVo5iStI

— Paul Feig (@paulfeig) July 18, 2015