Watch Will Ferrell Assume the Positions (10 of 'Em) in New Baseball Documentary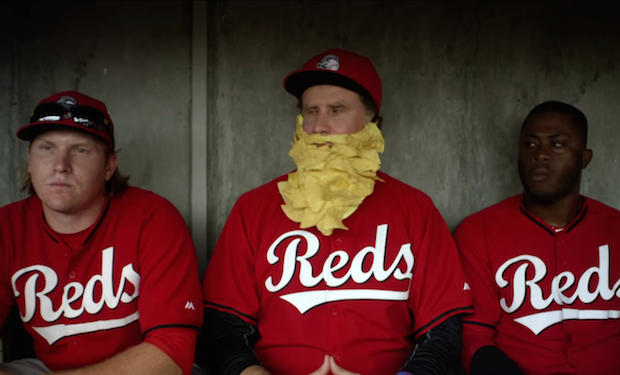 Posted by Mike Schuster on
From basketball to NASCAR to soccer, Will Ferrell is no stranger to anchoring a sports comedy movie, and this September, he will play the field (literally) in the HBO special Ferrell Takes the Field.
Showcasing skills and hijinks (mostly hijinks) in front of screaming fans, the SNL alum traveled to 10 different baseball stadiums and briefly joined 10 different teams to play 10 different baseball positions. How good of a ballplayer is he? Well, when he's not fumbling his swing, throwing wild pitches, or asking teammates where they put their wallets, he's tipping Gatorade coolers, picking wedgies, and donning nacho beards. So pretty darn good, we assume.
Check out Ferrell be nothing but a burden to professional athletes in the teaser trailer below.
Missed Will in The Spoils Before Dying? Watch it now!