Watch Vanessa Bayer Do the World's Best Jennifer Aniston Impression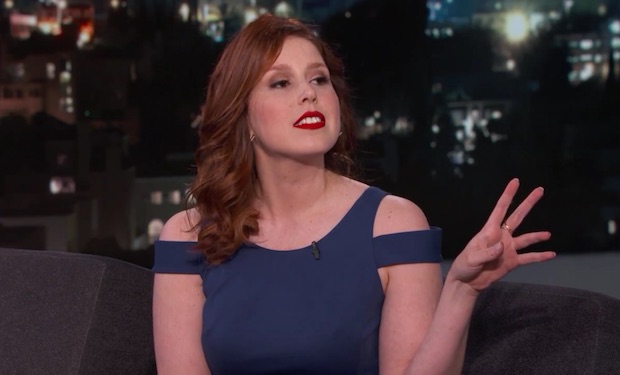 Posted by IFC on
By Derrick Rossignol
Saturday Night Live's Vanessa Bayer has some charmingly hilarious characters and did a dynamite Miley Cyrus impression, but she was holding out on us: Earlier this week, Bayer sat on the Jimmy Kimmel Live couch and delivered the best impression of Jennifer Anniston the world has ever experienced.
She did the rest of the Friends cast too, explaining a bit in which the gang isn't all that receptive to a new person trying to work their way into the inner circle. Her Monica is also decent while the others are more placeholder, but Bayer really identified the intricacies of Rachel's mannerisms. This is how classic impressions like Christopher Walken and Arnold Schwarzenegger start: somebody figures out how to do it well, then the masses just do their inferior version of that person's impression.
Cheers to you, Vanessa, for another meaningful contribution to comedy. For more Vanessa Bayer hilarity, check out the latest episode of Sound Advice in which her character Janessa Slater talks to Haim and tries to force her way into the band. Give it a watch below.
video player loading
.
.
.