Watch Simon Pegg Play a Drunk Ron Weasley With Severe Harry Potter Jealousy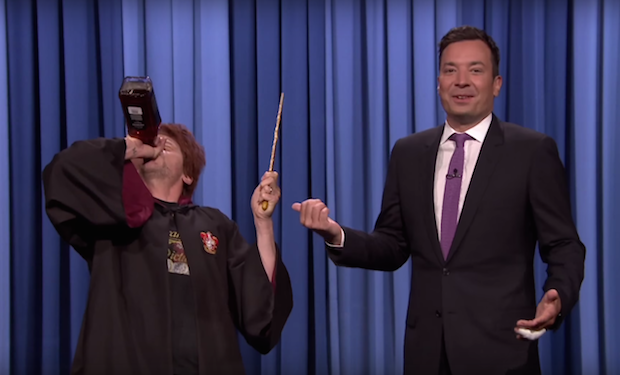 Posted by Mike Schuster on
Aside from Neville and Dobby, there's no bigger whipping boy in the Harry Potter franchise than sidekick Ron Weasley. Forever in the shadow of both a Hogwarts celebrity and a brainy overachiever, Ron had to make do with proactive whines and ginger-colored sincerity. So it's only natural that, post-graduation, Ron likely would've developed a bit of a drinking problem, as demonstrated by British actor Simon Pegg when he visited the Tonight Show set to wish Harry Potter a happy 35th birthday.
Prone to tears and exposing himself, Ron nevertheless presents the can-do spirit of a perpetual underdog soaked with Jack Daniel's and neediness — something we can all relate to.
Check out Simon Pegg's hilariously realistic portrayal of an adult Ron Weasley below.