Watch Jimmy Kimmel's Heartfelt Tribute to Cecil the Lion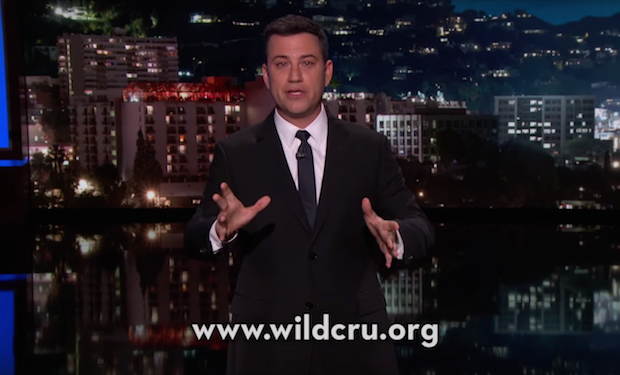 Posted by Mike Schuster on
If you've glanced at your Facebook or Twitter feeds in the last 24 hours, then you're likely still bummed out by the recent news about Cecil the Lion. A beloved denizen of Zimbabwe's Hwange National Park, Cecil was tragically shot, killed, and mutilated by an American dentist named Walter James Palmer.
Unsurprisingly, the Internet is outraged over this needless slaughter, and in response Jimmy Kimmel offered up a heartfelt and tearful tribute to the beautiful creature — not to mention more than a few warranted slams against the guy who killed him. And in an effort to undo some of the damage, the late night host asks viewers to donate to the wildlife research group who worked with Cecil.
So if you don't mind shedding another tear or two, check out Jimmy Kimmel's sincere (and cathartic) eulogy below.