David Letterman Emerged From Retirement to Razz Donald Trump With a Top 10 List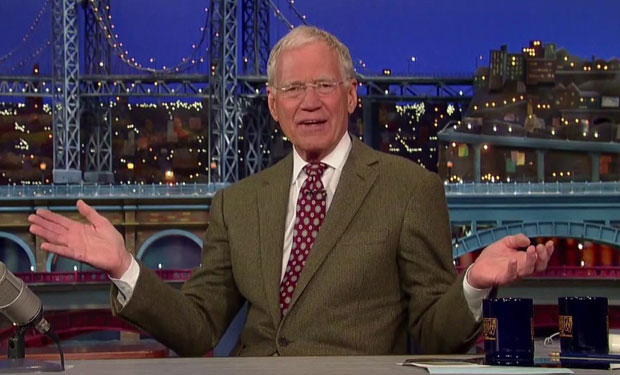 Posted by Mike Schuster on
As we eagerly anticipate Stephen Colbert's debut on The Late Show throne, recent retiree David Letterman assured us he still has a quip or two up his sleeve — especially when it comes to future GOP dropout Donald Trump.
The former host emerged from retirement and took the stage unannounced alongside comedy cohorts Martin Short and Steve Martin at a live show in San Antonio, Texas. Confessing he regrets retiring right before Trump announced he was running for president, Letterman felt the need to make up for the unrealized jabs and delivered one last Top Ten List to an excited crowd.
Check out Dave back in his element to take Trump down a few notches.