Check Out Some Eye-Popping Wedding Photos Inspired by Walking Dead and Star Wars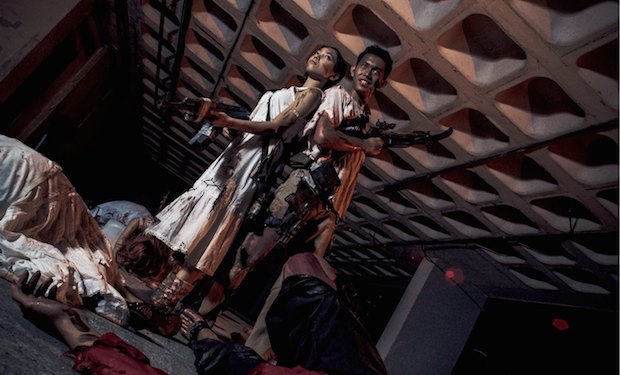 Posted by Mike Schuster on
It's not too long before we hit a certain age that we're just no longer impressed by weddings. Cookie cutter ceremonies with bland shots of the newlyweds stiffly posed by a sunset or an autumnal forest — it's all been done to death. So it's refreshing when a wedding photographer eschews the tried and true and decides to add some spice to the nuptials by way of zombies and The Force.
Mezame Shashin-ka, Singapore photographer and lover of all things geeky, has been gaining fame for shooting hi-res portraits of the recently engaged in various genre-heavy environments. Two sets — one inspired by Star Wars and the other by The Walking Dead — have been making the rounds and showcase Mezame's style: wedding announcements styled like movie posters, action-packed scenarios, and two lovers versus the world.
Check out a few shots of Mezame stellar work and consider Singapore for a pre-honeymoon locale.