10 Horror Movies Inspired By True Stories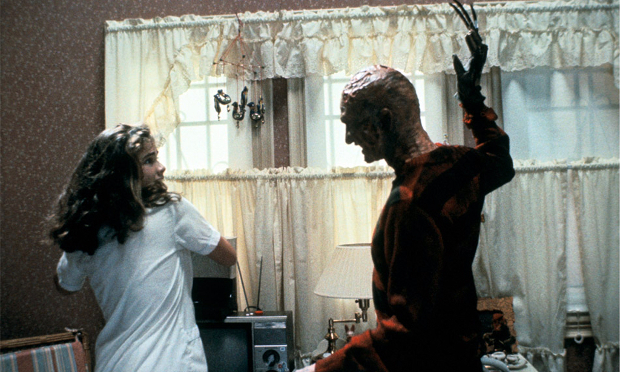 Posted by Brian Steele on
We go to horror movies to forget our real world problems. Who cares about paying the rent or your jerk boss when there's a serial killer under your bed? But vampires, ghosts and zombies are just spooky stories we tell each other for kicks. Right? They're so fun because they can't really hurt us. Or can they? You might be surprised how many of your favorite horror movies are based on true stories. You know, the type that really can come and get you while you sleep. Here are 10 movie at least partly based on true stories.
---
10. Bram Stoker's Dracula
The grandaddy of horror villains, Bram Stoker's legendary vampire didn't just appear out of thin air. Stoker is believed to have based him on Vlad III Dracula, otherwise known as "Vlad the Impaler," a Romanian prince who's said to have killed up to 100,000 people during his reign of terror. Stoker came to this association late in the writing of his novel, and thankfully made some last second edits. Can you imagine if he had stuck with the character's original name, Count Wampyr?
---
9. Open Water
This 2003 thriller was inspired by the true story of Tom and Eileen Lonergan, an American couple accidentally left behind by a diving company in the Great Barrier Reef.  Shockingly it took two days for the company to realize what they'd done. While a search was quickly manned, the couple was never found. They were believed to have succumbed to dehydration or sharks, neither of which are things you want to succumb to.
---
8. A Nightmare on Elm Street
Director Wes Craven was inspired to write the first Nightmare after reading an LA Times article about a group of Cambodian immigrants who refused to sleep because of their vivid nightmares. Some of the men even died in the throws of their dreams. While Freddy Krueger wasn't directly to blame, the idea of killer nightmares was too good for Craven to resist, and a monster movie legend was born.
---
7. The Amityville Horror
"Based on a True Story" can mean a lot of different things in the world of horror movies. Just because someone said something happened, doesn't necessarily make it true. That might be the case here, thanks to real world paranormal detectives Ed and Lorraine Warren, who helped turn this haunted house story into a national sensation. They went on to investigate 10,000 cases in their ghost hunting career, some of which turned into other movies. This film is based on a book by Jay Arson, who took the haunted Lutz family, along with the Warrens, at their word.
---
6. The Conjuring
Ed and Lorraine Warren strike again, moving to centerstage in this haunted house tale. Tapes of the supposed haunting apparently made their way to producer Tony DeRosa-Grund, who spent 20 years trying to turn this "true story" into a feature film.
---
5. The Girl Next Door
This film is based on the real-life murder of Sylvia Likens, back in the summer of 1956. A seemingly typical teen girl, Likens was tortured to death by the woman charged with caring for her, along with her children and other neighborhood kids. The prosecutor of the trial called the murder "the most terrible crime ever committed in the state of Indiana."
---
4. Wolf Creek
Two true stories helped inspire this film about a group of backpackers whose car breaks down in the Australian Outback, only to find themselves the target of a psychotic bushman. Ivan Milat kidnapped and tortured a series of hitchhikers in Australia back in the '90s, while Bradley John Murdoch murdered a British tourist in a remote part of the Outback in 2001. Turns out dingoes aren't the only things killing down under these days.
---
3. The Serpent and the Rainbow
Wes Craven's zombie movie is loosely based on a non-fiction book by ethnobotanist Wade Davis, which explored the supposedly true accounts of people being brought back to life with local Haitian traditions and herbal medicines. While many of his accounts have come into questions, Davis no doubt helped popularize the notion of the real life zombie.
---
2. The Exorcist
Elements of the original novel, written by William Peter Blatty, were based on an actual exorcism performed by Jesuit priests William S. Bowbern and William Holloran in 1949. The name of the supposedly possessed boy has never been released, so we can only guess how similar the exorcism was to the film based on it. One would imagine it had substantially less pea soup.
---
1. Psycho…and Silence of the Lambs…and The Texas Chainsaw Massacre
Numerous movies have been based on the horrific exploits of Ed Gein, a serial killer famous for stealing bodies from graves that resembled his mother, and making furniture out of their skin. Details from his disturbing life have been used to motivate countless killers in the movies, including everyone from Norman Bates to Leatherface.