Tina Fey and Amy Poehler Throw an Epic Party in Sisters Trailer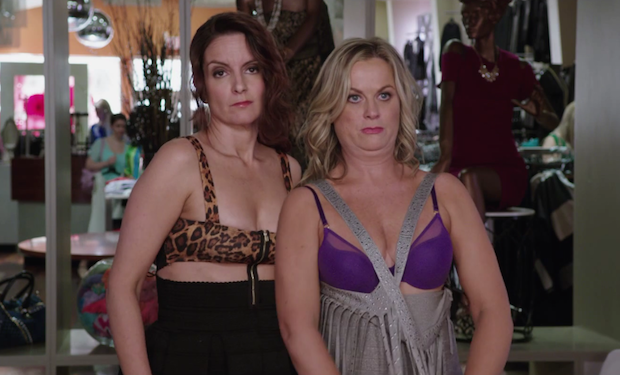 Posted by Derrick Rossignol on
It's upsetting that Tina Fey and Amy Poehler won't be hosting the Golden Globes anymore, but hey, let's chill: They still love each other and are still two powerful comedians who can greenlight pretty much any project they want. We won't have to wait long to see the duo on screen again, since the trailer for their upcoming movie Sisters dropped a couple days ago.
In a twist on their usual dynamic, Poehler plays the straight-laced sister and Fey plays the whatevs, IDGAF sister, both of whom are disappointed to find out their parents are selling the house they grew up in, so they decide to throw the hedonistic house party that Poehler's character never managed to have there. Between the yard-work-based catcalling, geriatric lotion application and music box enema, Sisters looks like a gem.
The supporting cast is rounded out by some TV sketch comedy veterans, including Saturday Night Live's Maya Rudolph, Bobby Moynihan, Rachel Dratch and Kate McKinnon, and Mad TV's Ike Barinholtz. The real headline here might be that this is the second time in the past few weeks where wrestler John Cena seems hilarious in a comedy, as he has an inked-up role here and a promising part in Trainwreck. Watch the Sisters trailer below.